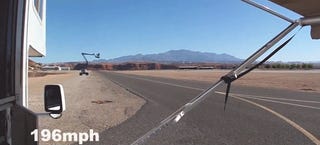 Amazingly, the owner wants to go faster.
This is Nic Case's R/C Bullet. It went 188 mph earlier this year and hold the Guinness record at an official 171. Here's video released yesterday of his 196.21mph run.
But Nic Case is still chasing 200. Looks like he may get there soon.