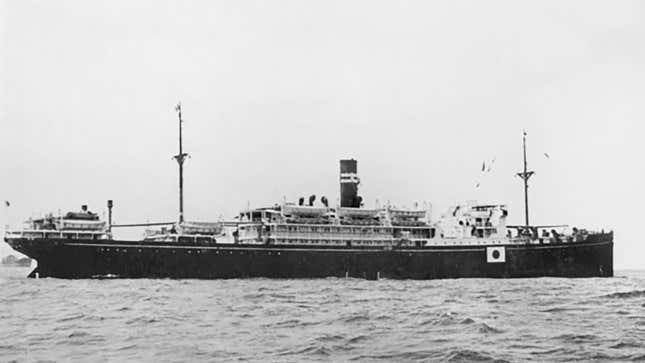 After sinking more than 80 years ago, the Japanese prisoner of war ship SS Montevideo Maru has finally been found by Australian search teams. Australian deputy prime minister Richard Marles confirmed that the ship was found in the South China Sea, where it sank in July 1942 with 1,060 prisoners of war onboard.

I Think You Should Leave Is Full Of Comedy About Cars
In case you missed it:
According CNN, the Montevideo Maru was discovered off the coast of the Luzon island in the Philippines at a depth of more than 13,000 feet. CNN reports:

"The vessel was transporting approximately 1,060 prisoners from around 16 countries, including 850 Australian service members, from the former Australian territory of New Guinea to what was then the Japanese-occupied island of Hainan when an American submarine torpedoed and sank the ship – which had not been marked as transporting prisoners of war – on July 1, 1942."
News of the ship's discovery was shared on Twitter over the weekend by the Australian deputy PM, who said in a video message that locating the sunken ship brought to a close "one of the most tragic chapters in Australia's maritime history."
The ship's discovery was led by a team of deep sea explorers from non-profit organization the Silentworld Foundation. The search for the sunken ship began on April 6 in the West Philippine Sea and saw the team deploy autonomous underwater vehicle with in-built sonar to scour the sea floor.
After 12 days of searching, the team recorded a positive sighting of the ship on sonar, then worked to confirm its identity. Australian Andrea Williams was on board one of the search vessels when the wreck was discovered. According to the Silentworld Foundation, both her grandfather and great uncle died in the wreck.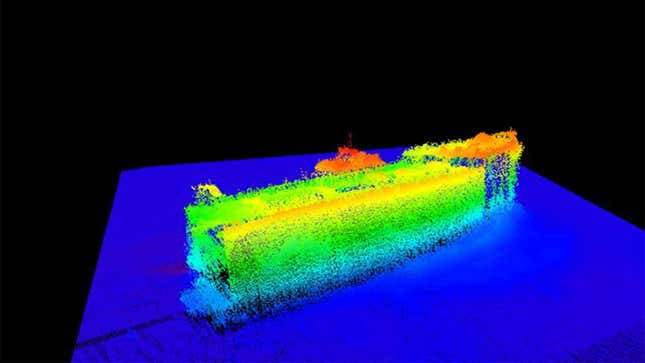 "Today is an extraordinarily momentous day for all Australians connected with this tragic disaster," Williams said in a statement shared by Silentworld.

"Having had a grandfather and great-uncle as civilian internees on Montevideo Maru always meant the story was important to me, as it is to so many generations of families whose men perished. I could never understand why it was not a more powerful part of our Australian WWII history. Being part of the Silentworld team that has found the wreck, has been both hugely emotional, and also fulfilling."
According to the Silentworld Foundation, the wreck of the SS Montevideo Maru now sits at a depth greater than the Titanic. As such, it will not be disturbed and no artifacts or human remains will be removed.