A new study about the car-buying habits of men and women from TrueCar shows that, while men tend to buy a mix of foreign and domestic vehicles, only two of the twenty cars purchased by females were from American brands.
Interestingly, the top pick for women has changed from last year's New Beetle to the Volvo S40. For men, TrueCar says the top pick is the Porsche 911. That's interesting because, lat year at least, both the top men's and women's picks had the same spiritual originator, the original VW Beetle. The New Beetle derived from it stylistically, and the 911 is a direct (if very much advanced) ancestor mechanically.
It appears that Volkwagen's campaign to inject pure testosterone into the Beetle appears to have worked, as it has 45.4% male buyers as of 2011, up from 39.4% in 2010. Brand-wise, MINI tops the female chart with 46.2% female buyers, while the brand with the highest percentage of male buyers is Ferrari, with 92.5%.
But, mostly, we're left with the realization that the vehicles purchased primarily by men are domestics. Most of these vehicles are trucks and, while American brands only recently have had competition for the lady-popular Mini Cooper, no one makes more popular big vehicles than Ford, Chevy, and Dodge.
Top Female Purchases in 2011

Make & Model % Female

Volvo S40 57.9%

Nissan Rogue 56.9%

Volkswagen Eos 56.4%

Volkswagen Beetle 54.6%

Hyundai Tucson 54.0%

Honda CR-V 53.4%

Toyota RAV4 53.0%

Nissan Juke 52.7%

Jeep Compass 52.7%

Nissan Versa 52.2%

Nissan Sentra 52.0%

Lexus IS 51.8%

Toyota Corolla 51.8%

Mazda CX-7 51.2%

Mitsubishi Eclipse 50.9%

Acura RDX 50.5%

Infiniti EX 50.4%

Toyota Yaris 50.4%

Volkswagen Tiguan 50.3%

Subaru Forester 50.2%

Dodge Caliber 50.1%

Top Male Purchases in 2011
Make & Model % Male

Porsche 911 88.2%

GMC Sierra 87.5%

Ford F-Series 87.0%

Chevrolet Corvette 86.9%

Chevrolet Silverado 86.4%

BMW M3 85.1%

Audi S4 84.7%

Audi A8 84.4%

Cadillac Escalade EXT 84.3%

Maserati GranTurismo 84.3%

Toyota Tundra 84.1%

Ram 1500 84.0%

BMW 550 83.5%

Toyota Tacoma 82.8%

Chevrolet Colorado 82.5%

Chevrolet Avalanche 82.4%

GMC Canyon 82.4%

Ram Dakota 82.0%

Audi A7 81.5%

Porsche Cayman 81.4%

BMW 750 81.3%
In many ways, this study brings up many more questions than it answers. No entire brand has a majority of women buyers, for example. Why is that? The Dodge Calibur is the closest to a gender-neutral car (50.1% women)– is that because boring is gender-neutral? Women seem more practical and thrifty in most of their top choices. Are they not spending more on cars because of a lack of interest, and would they if there were expensive cars more in tune with their desires? What are the real desires of the genders in cars? Why do my car tastes seem so girly, sometimes? Should I talk to someone about this? There's clearly more to be said on the subject.
G/O Media may get a commission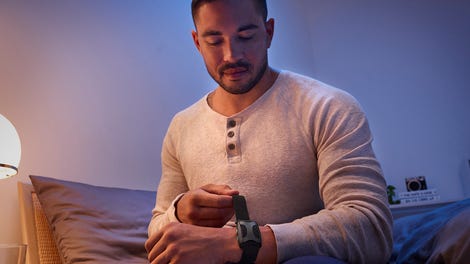 Also weird is listing Fiat as a "domestic" car. I guess it's true, but it's weird to see it.