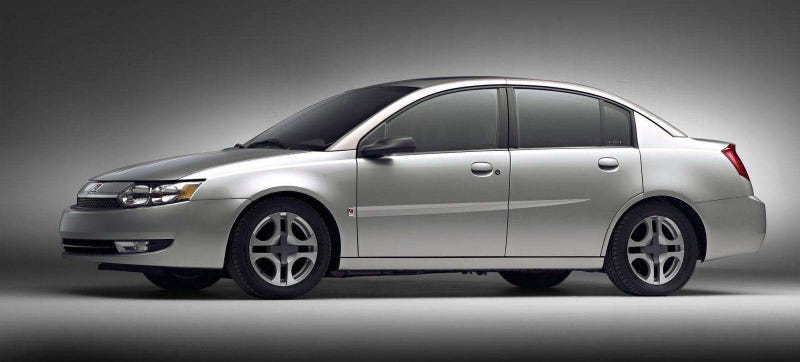 In a tale of death, bad fortune, shoddy police work, and the real-life ramifications of the faulty General Motors ignition switch, a Texas woman convicted of negligent homicide in 2007 was cleared of that crime today after the switch in her Saturn Ion was deemed to be at fault in her boyfriend's death.
The New York Times reports that a judge in Van Zandt County, Texas today overturned the conviction of Candice Anderson, who in 2007 pleaded guilty to criminally negligent homicide stemming from the 2004 car crash that killed her boyfriend, Gene Mikale Erickson.
Erickson died after Anderson crashed the car into a tree in the middle of the day in Ben Wheeler, Texas. The charges stemmed from the belief of police that Anderson was on drugs at the time of the crash. However, prosecutors were unaware at the time of the defect on her 2004 Saturn Ion, which disabled both the engine and the airbags.
From the story:
"At the time, unbeknownst to Ms. Anderson or my office, there were issues regarding her 2004 Saturn Ion," (district attorney, Leslie) Poynter Dixon wrote in a letter in support of Ms. Anderson in July. "Had I known at the time that G.M. knew of these issues and has since admitted to such, I do not believe the grand jury would have indicted her for intoxication manslaughter."
Anderson was 21 at the time and also suffered serious injuries in the crash. After her conviction, she served five years probation and paid more than $10,000 in fines and restitution. Police pushed for drug charges based on some extremely questionable evidence:
The police trooper who investigated the accident had deduced that Ms. Anderson was intoxicated before her drug test results came back. His police report referred to the seemingly inexplicable circumstances of the accident, her history of recreational drug use, "witness testimony and Anderson's behavior at the scene," which was disoriented and emotional.
Her drug test came back with "a small amount of Xanax barely over the detectable limit" and wasn't even complete when she was charged.
In addition to guilt she felt over Erickson's death, the conviction impaired Anderson's ability to pursue a nursing degree and a health career. She settled with GM in a 2008 lawsuit, but most of the money went to Erickson's daughters and legal bills, Automotive News reports.
As of last week, GM's victim compensation has approved 35 death claims tied to the switch and is currently combing through hundreds more.