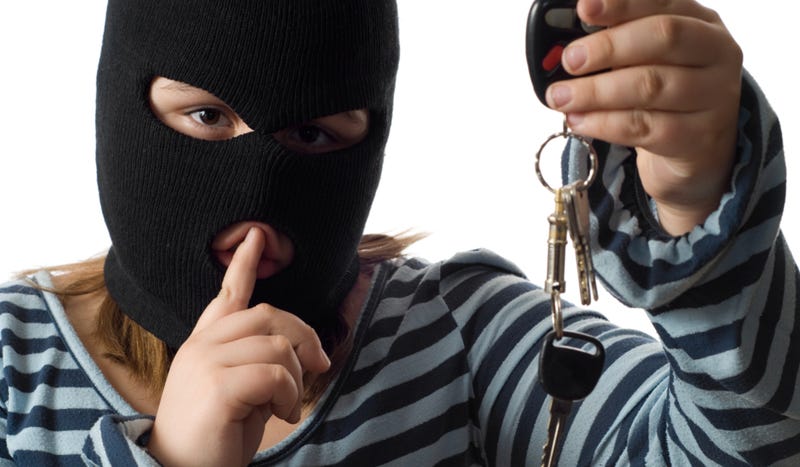 Craigslist is a mixed bag. On one hand, you have people with solid deals on an Ikea table, on the other you have people trading cronuts for blowjobs. It's the same for car buying: Some folks are completely honest, others take your money, give you a fake title, and then steal the car back hours later.
An 18-year old in California paid $10,000 to Jose Madrigal and Kayla Pouncy for a 2009 Honda Civic that she found on Craigslist. Sounds like a solid deal. She drove it home to Palm Springs, probably super excited that she got a new car, and parked it outside.
To add to the sadness of getting her new Civic stolen, she found out the title she was given was bogus. Great.
Police got in touch with Madrigal and Pouncy and told them they were interested in buying the car. They met in a park, where Pouncy was arrested on suspicion of grand theft auto. Madrigal tried to escape in another car, which broke down after about a block of driving.
Sounds like he takes good care of his cars. Maybe it's for the best that he stole it back. Both Madrigal and Pouncy are being held in jail on $30,000 and $20,000 bail, respectively.