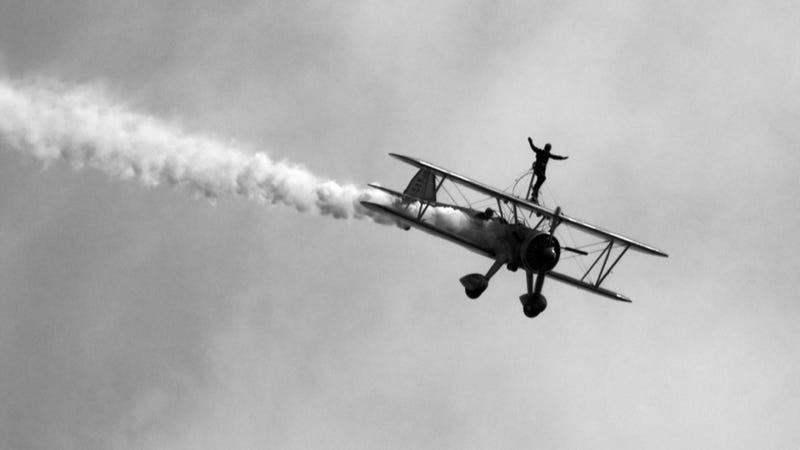 Wing walker Jane Wicker was killed instantly when the biplane she was walking on crashed to the ground today at an air show in Dayton, Ohio. The pilot, who was also killed, was not immediately identified.
The show has been canceled for the remainder of the day, according to the AP:
"All of a sudden I heard screaming and looked up and there was a fireball," spectator Stan Thayer of Wilmington, Ohio, told WHIO.

Wicker's website says she responded to a classified ad from the Flying Circus Airshow in Bealteton, Va., in 1990, for a wing walking position, thinking it would be fun. She told WDTN-TV in an interview this week that her signature move was hanging underneath the plane's wing by her feet and sitting on the bottom of the airplane while it's upside-down.

"I'm never nervous or scared because I know if I do everything as I usually do, everything's going to be just fine," she told the station.
A video of the crash is below. WARNING: This video is extremely graphic. Please do not watch if you are sensitive or squeamish in any way:
We'll update you with more information as we have it.
Photo credit: Jules Henze