You decided to get in on the "overlanding" craze that has swept the nation, so you lifted your Toyota Tacoma, bolted on 33-inch tires, and slapped a heavy spare and a high-lift jack to the bed cap. That's great, except if you're planning to "overland" to Michigan's upper peninsula, in which case, you might just blow away with the wind.
I'm not entirely sure what all the risks are of driving too quickly over the Mackinac Bridge (inexplicably pronounced "Mackinaw") right now, but the Detroit Free Press reports that high winds are putting tall cars at risk of "blowing over."
That's what Mackinaw bridge superfan Keith Stokes, who runs the MightyMac.org website and Facebook page devoted to the marvelous example of structural engineering, told me as well. "High winds combined with speed can result in the loss of control. With a high enough wind, there would be potential to tip over," he told me.
Whether the risk is actually blowing over, or just losing control due to high side wind-loads, and also the suspension bridge swaying, the risk was apparently enough for the Mackinac Bridge Authority to decide today that all "high profile" vehicles must be escorted across the bridge. This is standard procedure, Stokes told me. "When the wind gets too strong, driving is restricted or stopped. As long as the drivers follow instructions, there is no danger," he said.
Stokes went on, saying that in over 60 years, only two vehicles have fallen off the bridge. One, according to the Detroit Free Press, was intentional, while the other apparently involved a Yugo veering out of control over the guard rail. Here's a fascinating article on the Yugo driver who fell to her death in 1989—the high winds were not cited as the cause of the crash.
G/O Media may get a commission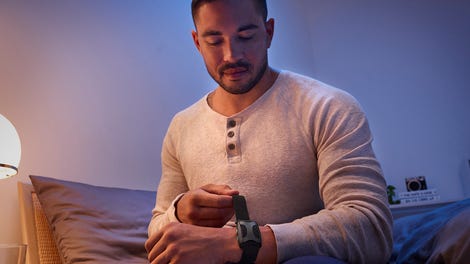 "Examples of high profile vehicles include pickup trucks with campers; cars with small boats, bicycles or luggage attached to the roof; Ryder or U-Haul trucks; any vehicle pulling a boat; semi-tractors with enclosed trailers and all trailers with side walls over two feet in height," the Mackinac Bridge Authority writes in its statement.
"Pickup trucks with campers." That's you, overlanding Taco-driver. I bet you look cool now being forced to drive 20 MPH with an escort, all because you thought that lift kit and those big tires that you've never actually needed (since all you drive on are dirt two-track roads) was such a good idea.
It's okay to have regrets.