As Felipe Massa is still being tended to in a Hungarian hospital, the rumors have begun to fly: who will drive his car at the next race? An obvious choice has emerged in the sport's greatest champion.
Michael Schumacher drove his last race for Ferrari in October 2006 at the Brazilian Grand Prix, a heroic drive for fourth place after an early puncture which capped a remarkable and record-busting career. His sixteen years in Formula One saw him win 91 of the 248 races—a full 37%—he started, with seven world championships, 76 fastest laps, 68 poles and 154 podiums to his name as well.
G/O Media may get a commission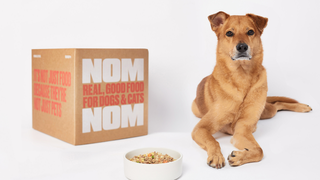 Felipe Massa, the young Ferrari driver who won at Schumacher's last race, was struck in the head by a 1.5-pound suspension piece during Saturday qualifying at the Hungarian Grand Prix. His life was saved by his carbon fiber helmet and a Hungarian surgical team at the ÁEK military hospital in Budapest, where he is currently recuperating with possible permanent damage to his left eye.
While the next grand prix in Valencia will take place after an unusual gap of four weeks on August 23, it is increasingly becoming clear that Massa will not be there to race. As Ferrari has retained a still very fit Michael Schumacher in an advisory role, the rumors have immediately picked up after Massa's accident as to whether the seven-time world champion will return to F1, however temporarily.
"The whole thing will be considered by Ferrari. If they approach Michael, then he will consider it," his spokeswoman was quoted by the BBC, only to be somewhat contradicted by his manager Willi Weber in the very same report: "Michael will not sit in a car in Valencia, this is out of the question. What would we expect from Schumacher if he stepped into a Formula One car? To win. The expectations from both sides would be too high."
Make no mistake: a man of Schumacher's stature cannot come back to F1 to drive around in circles in a car which—while picking up speed in recent races—is still off the pace. For a somewhat imprecise comparison, consider another seven-time champion of similar age, back to the fray after three years off: Lance Armstrong. He had dominated the Tour de France the way Schumacher and Ferrari had Formula One, yet even in spite of his fearsome physique, he was soundly beaten by younger and hungrier racers to finish third in this year's Tour. A result which would be a wonderful achievement for anyone—but not for a seven-time champion, for whom it is a public embarrassment.
Yet don't discount Schumacher. Juan Manuel Fangio, who is second only to him in number of Formula One world championships won, drove his greatest race to clinch his fifth title on August 4, 1957—at the age of 46. Schumacher turned 40 this January.
Should Schumacher not drive, the shortlist for Massa's temporarily empty seat includes Ferrari reserve driver and this year's Le Mans winner Marc Gené, Fernando Alonso—who is widely rumored to sign for Ferrari for 2010 and beyond—and Luca Badoer, Ferrari's other reserve driver.
Source: BBC. Photo Credit: PETER STEFFEN/AFP/Getty Images, PATRICK HERTZOG/AFP/Getty Images, TAMAS KOVACS/AFP/Getty Images