Hey everybody! Remember how much fun you didn't have during the 2012 elections? Well now that they're over, there are depraved, masochistic individuals out there who are already pondering what none of us want to think about: What's in store for the 2014 elections? Yes, more politics! Get excited!
But there's one potential election that could catch the eyes of race fans everywhere. Ashley Judd, the star of films like Double Jeopardy and smoking hot wife to IndyCar driver Dario Franchitti, is "being touted as a top contender to challenge U.S. Sen. Mitch McConnell" in two years, according to a widely-circulated report in the Courier-Journal.
We won't go into the potential policy differences between Judd and McConnell, but think for a second: wouldn't it be kind of cool to have a race car driver's wife as a senator?
Aside from being a common fixture at her husband's races, Judd has already proven she can tell it like it is, unlike so many flip-floppy politicians today. Remember the 2007 incident where she called out driver Milka Duno for being too slow? Here's what she said to the media:
"I know this is not very sportsmanlike, but they've got to get the 23 car (Duno) off the track. It's very dangerous. I'm tired of holding my tongue. She shouldn't be out there. When a car is 10 miles (an hour) off the pace, it's not appropriate to be racing. People's lives are at stake."
G/O Media may get a commission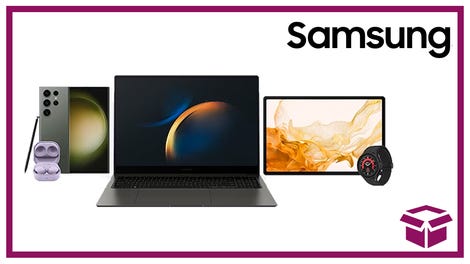 24 hour deals
Discover Samsung - Daily Deal
Judd hasn't yet said whether she'll pursue the seat or not. We'll have to keep an eye on this one. If you ask me, we could use more motorsports advocates on Capitol Hill, not fewer. What do you think?
Photo credit Getty Images