If you're in the U.S. and you're a fan of fast Subarus, you should consider yourself lucky. Very lucky. If you want a brand-new WRX STI, you can just strut into your local Subaru dealership and buy one—provided you have the money. (Or at least a pulse and a marginally decent credit score. I see how you buy cars, America.)
Sure, getting your hands on a new WRX STI Type RA could be a little trickier, but a WRX STI Limited shouldn't be a drama.
We're talking about a 2.5-liter turbocharged flat-four engine with 305 horsepower and 290 lb-ft of torque, a manual gearbox with a proper handbrake, substantial Brembo brakes, and a user-controlled center differential. We're also talking about a car that starts at $40,895 that'll do zero to 60 mph in less than five seconds. Not bad at all.
It wasn't always this way, though. There was a time when very fast Subarus were a lot harder to come by, if they were sold in your market at all. And long before PlayStation games forced Subaru to sell the WRX stateside, there was the ultimate forbidden fruit—the mightiest street-legal Subaru ever, a car more rare and with even more racing heritage than some Ferraris.
I am talking of course about the the giant-slaying 1998 Impreza 22B-STi.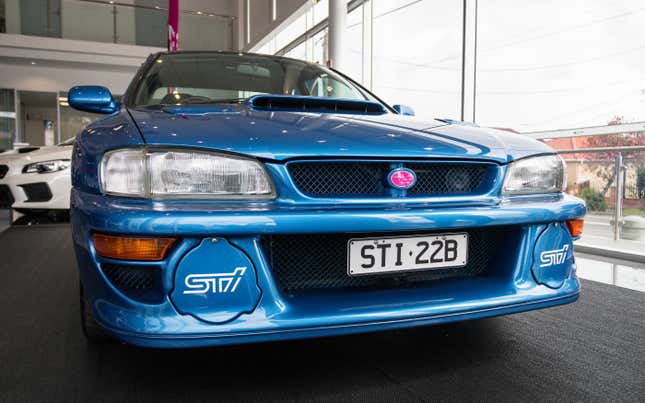 (Full Disclosure: With the 22B this year celebrating its 20th anniversary, I asked Subaru Australia if I could get some time with the 22B it's owned since new. They said yes, but with the car largely restricted to static display duties, I wasn't allowed to drive it. At all. I'm as sorry as you are.)

You see, 2018 is a big year for Subaru. It's 60 years since the 1958 launch of its first series production car, the Subaru 360, and 30 years since the 1988 founding of its dedicated performance arm, Subaru Technica International—otherwise known as STI (or STi until 2006).
Importantly, it's also 20 years since Subaru released the 22B.
For the uninitiated, while the first-generation Impreza WRX originally debuted in Japan in 1992 with a mighty 243 horsepower and 224 lb-ft of torque, the first WRX STi didn't launch until 1994. Neither was available in the U.S. That would take another decade and a lot of help from video games.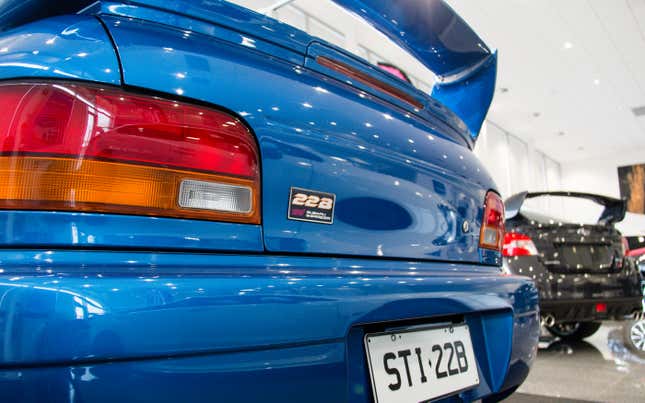 Back in 1998, however, we had things better here in Australia, not to be mean about it. We had real Imprezas like the WRX Club Spec Evo 2, with its 2.0-liter-turbo spitting out 211 horsepower and 214 lb-ft of torque. These weren't grocery-fetching sedans for cold-weather states—they were salutes to Subaru's efforts in off-road racing with performance that the masses could enjoy.

The world was a different place back then. Presidential scandals were less terrifying, and four-second-range 0-60 mph times were the domain of road-legal weaponry such as the McLaren F1, Jaguar XJ220, Porsche 959, and Ferrari F40.
And for a brief period, Subaru.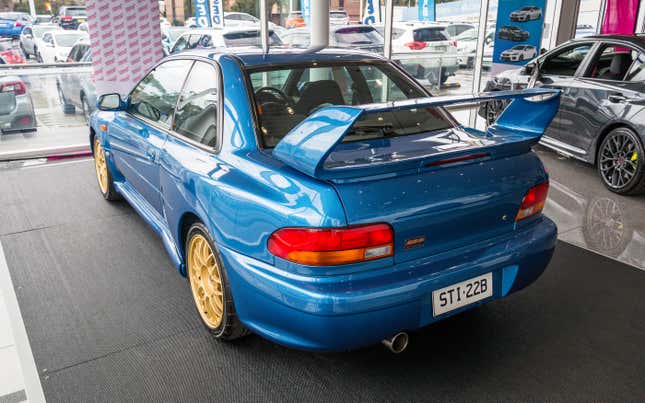 Still very much a small-time global manufacturer, Subaru wasn't an existing supercar superpower like the brands mentioned above, but rather a humble, safe, bland option for those focussed on reliability. It wasn't even a legit competitor to Honda or Volkswagen the way it is today. It did however, have a fair bit of momentum on its side.

After making its World Rally Championship debut in 1980, Subaru had evolved its preferred combination of a turbocharged flat-four boxer engine and four-wheel drive, into a rally-winning trademark.
Achieving varying degrees of success in preceding Leones, RX Turbos, and Legacys, by early 1998 Subaru was celebrating three consecutive WRC manufacturers' titles in the Impreza and a WRC drivers' title thanks to Colin McRae in 1995.
Subaru's domination of world rally couldn't have come at a better time either, as the brand was also marking its 40th anniversary.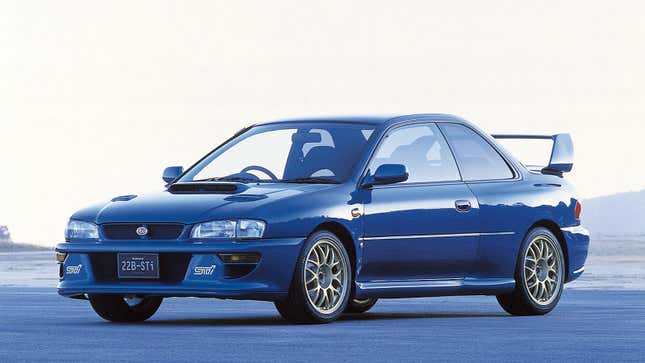 Exclusively finished in Subaru's mandatory "74F" blue—known through the years as Sonic Blue, Rally Blue, 555 Blue Pearl, WR Blue, and WRC Blue—the 22B was an ultra-rare collection of unique elements, combined one time, with one goal in mind: ultimate performance.

Unlike any other Impreza of the time, a larger-capacity turbocharged 2.2-liter flat-four engine, rather than a conventional 2.0-liter unit, was used to power the 22B. Apart from featuring a bigger bore and increased capacity, the 22B's EJ22 engine was based on a closed-deck rather than an open-deck block, and was also home to a metal head gasket, forged pistons, sodium-filled exhaust valves, and hollow-stem inlet valves.
With an 8.0:1 compression ratio and 7900 RPM factory rev limit, the engine was officially listed as having 280 horsepower at 6000 RPM and 267 lb-ft of torque at 3200 RPM. And it was fast as hell.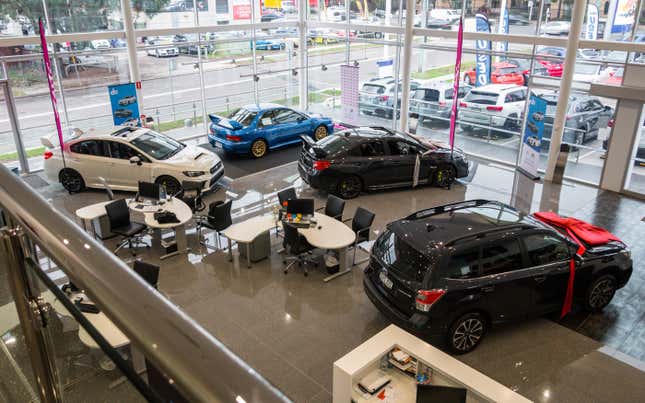 "Unofficially, because there is no official [0-60 mph] test, this car, unofficially, can pull, at that time, 20 years ago, [0-60 mph] in 3.9 seconds," Subaru Australia chief engineer Hiep Bui told me. "Technically, this car is a rocket."

As you might expect, the car is truly beloved by the people within the company itself. To learn more about the car I went to meet with Bui and see Subaru Australia's very own mint-condition 22B—a car with around 4500 miles on the clock. He speaks of it the way some people speak of their religious faith.
"Even though it's 20 years on, [the 22B is] the statement that Subaru can punch above its weight," Bui said. "Many years before it launched, not many people really can pronounce the 'Subaru' correctly. But since the launch of the 22B, it's actually put it on the world map."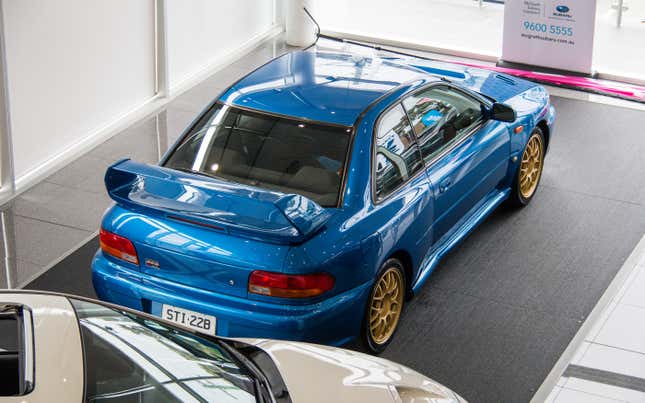 Meeting at a suburban Sydney Subaru dealership, where the powers that be decided to have the car transported to, Bui was joined by Subaru Australia service and parts operation manager Sam Hill. Not just another Subaru employee, Hill—like Bui—is a genuine 22B maniac.

"My heart skips a beat every time I see a 22B, whether it be in a showroom, or in our storage compound, or on the odd occasion when you see one in traffic," Hill told me. "If you look at the way the car looks—particularly in that era—we didn't have another two-door car that was anything like that. I think if this car was white or black or yellow, it wouldn't have anywhere near the same curb appeal as that iconic blue with gold."
"This here is a special car," Bui said, "At that point in time, they said, we have a WRX, and we want something special—something that other people haven't been able to achieve. It... showed that the engineers, if you give them a chance, there will be no limit. They can do a special edition, they can do a special car, and the car will last."
"I look at this car as a turning point or a line in the sand, to say this is what Subaru's capable of to build," adds Hill.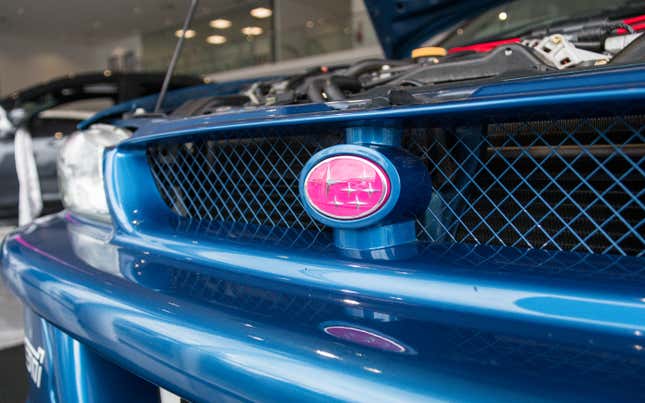 Compare the 22B to the latest STI and it's easy to see how far the brand has come in 20 years. But it also highlights just how ahead of its time the limited production model was—only 400 numbered 22Bs were hand-built by STi, with another 25 unnumbered cars split between the UK and Australia, 20 and five, respectively.

That's right. We Australians might've long yearned for Camaros, Corvettes, and F-Series Fords, but, in this case at least, we won out, with no 22Bs ever being officially sold in the U.S.
"The 22B was the concept of, if I can use the expression, a wolf in sheep's skin, because this may look normal, but it packs a punch in there," Bui said.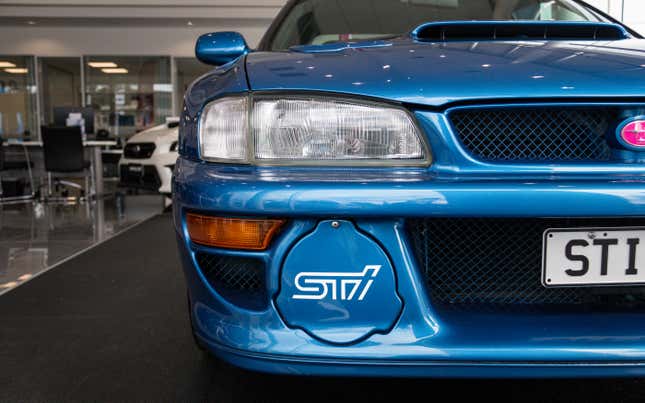 So, while school kids argued over mega-dollar Ferraris, Jaguars, McLarens, and Porsches hitting 0-60 mph in 3.2 or 3.6 seconds, Subaru went ahead and built a car for a fraction of the price that, while perhaps not quicker, was at least fast enough to enter the debate. And in terms of production, it was just as rare.

There's a lot of ways it holds up today too, unlike many supercars from past decades.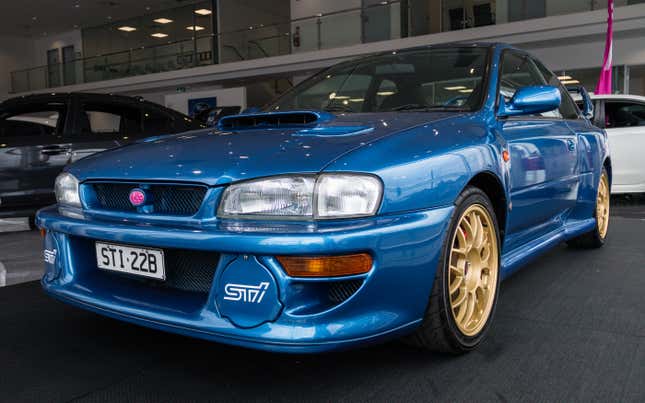 For example, while a 2.5-liter 2018 WRX STI Limited also hits peak power at 6000 RPM, it delivers its maximum torque 800 RPM later than a 22B does.

And although the new STI claims a 25 horsepower and 23 lb-ft advantage over its legendary forebear, the addition of various safety and technology paraphernalia—airbags, for example—means the modern four-door is 639 pounds heavier than its two-door ancestor.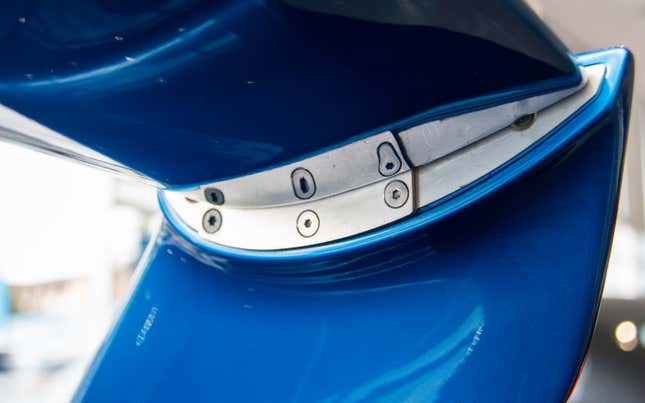 Faster and lighter than a new STI then, with its WRC car-inspired blistered guards adding 3.1 inches to the car's width, the 22B measures in only 1.0 inch narrower than its significantly younger counterpart.

Its gold 17x8.5-inch forged-alloy BBS wheels are a whole 2.0 inches smaller in diameter than the dark gray multi-spoke items on the new STI, though they still house four-piston calipers and 11.6-inch ventilated discs up front and two-piston calipers and 11.4-inch ventilated discs out back. (Admittedly that's a smaller setup compared with the WRX STI Limited's six-piston fronts and two-piston rears, matched to 13.4- and 12.8-inch ventilated and cross-drilled discs).
Oh, and for context, in Oz at least, in 1999 a top-spec Subaru Impreza WRX STi Version V Coupe (with a 280 horsepower/260 lb-ft turbocharged 2.0-liter engine in it) would set you back AU$60,000. And for around the same money as a 22B—about AU$132,000—you could get yourself into a Jaguar XJ8 Sport, a Mercedes-Benz E-Class, a 986 Porsche Boxster S, or an E36 BMW M3.
If you're half as obsessive as I am, it's easy to totally nerd out over the 22B.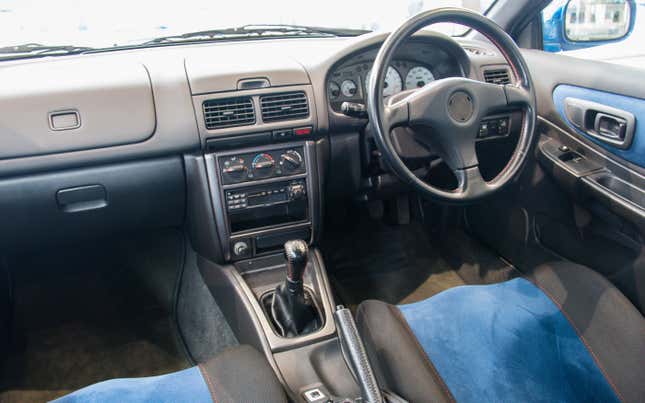 Its short-ratio five-speed manual transmission with hardened gears and lightweight twin-plate competition clutch; its uprated driveshafts and suspension bushes; its forged aluminium lower control arms, rose-jointed suspension links, inverted Bilstein shock absorbers, and Eibach springs; and its monster adjustable rear wing—the tallest ever fitted to a production Impreza to that point, and taller still than those fitted to the back of era-specific WRC cars.

You can spend hours picking out details and delving deeper into its hardware, but to really appreciate just what Subaru managed to do when it created the 22B back in 1998, and to understand why it remains as special as it does, think about it this way:
Imagine visiting Jalopnik tomorrow and finding out that Subaru has announced a brand-new limited-edition version of the current STI.
Now, it's not cheap—in fact, it's around double the price of any existing STI—but it's got more than a handful of unique parts, it's got only two doors, and, oh yeah, it's got the performance to challenge the likes of the McLaren 720S, Ferrari 488 Pista, and Porsche 911 GT2 RS with a 0-60 mph time of around 3.0 seconds.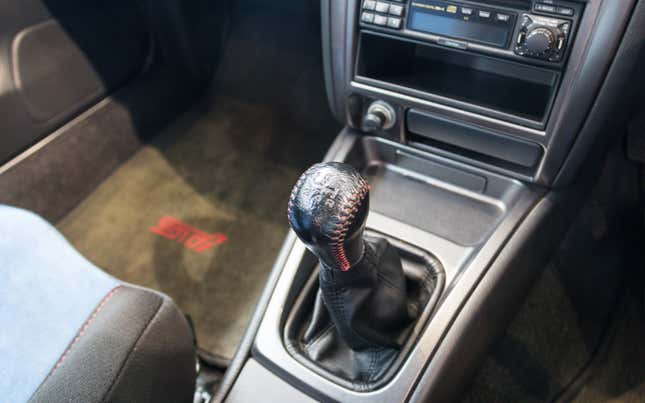 Seem likely to happen? Hardly.

Even if Subaru wanted to build something that insane, do you really think it would or could? Hell no. And this, again, is the point.
The 1998 Subaru Impreza 22B-STi remains as awesome today as it was when it was released not just because of its outright pace and ability, but because of just how unlikely its own creation was.
For a brand the size and strength Subaru was 20 years ago to have even contemplated coming up with a car like the 22B is borderline ridiculous. So the fact that they bloody well built it, and built it well, will be forever impressive.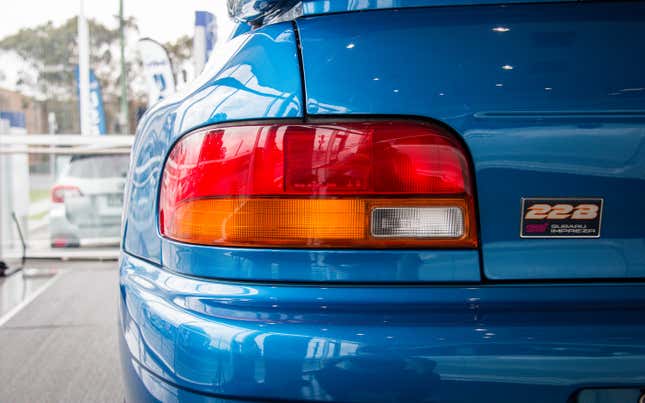 The other concrete sign of a car remaining properly special? It's never, ever repeated. And as Subaru Australia told Jalopnik directly: "In terms of the future, we're always open to new ideas from the factory, however the 22B was a unique and iconic vehicle and it wouldn't do it justice to attempt to replicate the vehicle or its story."

So if there's any justice in this world, there won't be any milking this anniversary. No 22B-themed special editions that are just watered down versions of the original and slightly tarted up versions of the current WRX STI. That wouldn't be right. That wouldn't do the legend justice.
You just don't get that level of crazy twice in the same lifetime.
---
David Zalstein is a motoring journalist based in Melbourne, Australia. He's a genuine spanner-spinning, petrol-sniffing car enthusiast, who sold a 9N Volkswagen Polo GTI daily driver and a hillclimb-spec S13 Nissan Sil80 to afford his new Holden Ute… but, you know, V8.