Tesla starts the year strong, Nissan's Carlos Ghosn does not, Jaguar Land Rover needs to work on profitability and so much more on The Morning Shift of Tuesday, January 8, 2019.
1st Gear: Tesla's Unlikely Escape From Hell
As the big legacy automakers prepare to go electric in a major way, the early modern leader in EVs, Tesla, starts 2019 poised to finally grow from plucky startup to increasingly capable of true, sustainable mass production.
Elon Musk's company is definitely not out of the woods yet for a lot of reasons, including debt, the end of the $7,500 EV tax credit and his own occasional volatility, but as Bloomberg points out Tesla's in vastly better shape now than it ever was in 2018. And Musk says all the "bet the farm" gambles are pretty much over at this point.
From the story:
One year ago, Tesla Inc. was struggling to turn out a few hundred Model 3 sedans in a week—and then things got worse. Elaborate plans for factory automation had to be scrapped at extraordinary cost, debts piled up and investors were spooked. At the lowest moments of 2018, Chief Executive Office Elon Musk said, the company bled $100 million a week.

To start 2019, Tesla is turning out more than 4,700 Model 3s each week. The electric-car maker has emerged from its year of existential uncertainty as one of the most valuable car companies in the world, with a stock value greater than Ford Motor Co., General Motors Co., BMW AG and, depending on the day of the week, Daimler AG. This may end up helping the company reduce its debt obligations and limit future borrowing costs. The hot mess that was last year has, somewhat surprisingly, forged Tesla into a company on more solid footing for the year ahead.

As more cars roll out, money is flowing in. The Model 3 is now generating more revenue than any other sedan in the U.S., and Tesla's cash flows have flipped from burning about $1.7 billion in the first half of 2018 to generating $774 million in the third quarter. (Results for the fourth quarter and full year are expected in February.)
G/O Media may get a commission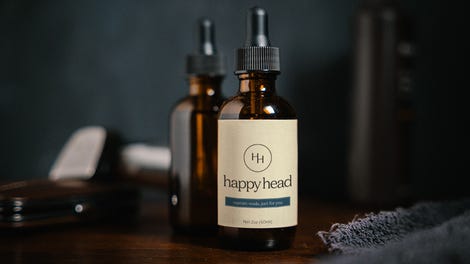 Bloomberg goes into a lot more detail about the company's prospects in 2019, including graphs that show how sales basically doubled last year, the Model 3's breaking into America's top 10 best-selling sedans list and the company's own marketing cap approaching that of Daimler's. There's also new products on the horizon and battery development that will allow for greater scale.
Tesla's troubles aren't over. The flood of new cars are putting a strain on its sales, service, and Supercharger infrastructure. The company is building new plants, launching products and running its budget thin enough that a big blow to the economy or another bungled vehicle roll-out could be calamitous. But Tesla starts 2019 in considerably better condition than it was in a year ago.
It's gonna be an interesting year for this company for sure.
2nd Gear: Ghosn Proclaims His Innocence
Nissan-Renault boss Carlos Ghosn, facing potential prison time in Japan for allegedly underreporting his income (and possibly also the target of some kind of coup at the company) had his first court appearance in Tokyo today, where he denied any sort of wrongdoing. He is also described as "gaunt and graying" by Automotive News, and his family members have said he isn't being treated especially well in Japanese jail.
More important is his statement of innocence, in which he tries to explain what prosecutors say was financial misdoings. Read it in full at Reuters. Here's some:
Contrary to the accusations made by the prosecutors, I never received any compensation from Nissan that was not disclosed, nor did I ever enter into any binding contract with Nissan to be paid a fixed amount that was not disclosed.

Moreover, I understood that any draft proposals for post-retirement compensation were reviewed by internal and external lawyers, showing I had no intent to violate the law. For me, the test is the "death test": if I died today, could my heirs require Nissan to pay anything other than my retirement allowance? The answer is an unequivocal "No."
Further, he proclaims his love and admiration for Nissan, and what he did at his tenure there:
We transformed Nissan, moving it from a position of a debt of 2 trillion yen in 1999 to cash of 1.8 trillion yen at the end of 2006, from 2.5 million cars sold in 1999 at a significant loss to 5.8 million cars sold profitably in 2016. Nissan's asset base tripled during the period.

We saw the revival of icons like the Fairlady Z and Nissan GT-R; Nissan's industrial entry into Wuhon, China, St. Petersburg, Russia, Chennai, India, and Resende, Brazil; the pioneering of a mass market for electric cars with the Leaf; the jumpstarting of autonomous cars; the introduction of Mitsubishi Motors to the Alliance; and the Alliance becoming the number one auto group in the world in 2017, producing more than 10 million cars annually. We created, directly and indirectly, countless jobs in Japan and re-established Nissan as a pillar of the Japanese economy.
But it may not do much. Ghosn's lawyer said his client will likely be indicted again on Friday, then denied bail and probably kept in jail another six months or so before he goes to trial.
At least they've given him a bed instead of a futon mattress on the floor, his lawyer said. Yeesh.
3rd Gear: Jaguar Land Rover Needs to Make Money Again
You may remember right before Christmas when Indian parent company Tata reaffirmed its commitment to Jaguar Land Rover, saying, "There is no truth to the rumors that Tata Motors is looking to divest our stake in JLR or discontinue the Jaguar brand." To which we all said, great! And also, where the hell did that come from?
But the fact is JLR isn't doing too hot right now, and there's a few reasons for that: The Chinese new car sales downturn, excess capacity in its production network, looming uncertainty over Brexit, a failed gamble on diesel (I called this years ago and was told by JLR reps that "We have our own story to tell" that isn't Volkswagen's Dieselgate, but here we are) and being dragged down by Jaguar, whose sedan-heavy lineup just isn't proving to be competitive with rivals like Mercedes-Benz and BMW.
A few highlights from this deep dive by Automotive News:
China became JLR's biggest market in 2017, accounting for 146,399 sales, according to company figures. The Range Rover Evoque was the first model produced at the Changshu plant when it opened in 2014. The Land Rover Discovery Sport along with the long-wheelbase versions of the Jaguar XE and XF sedans followed. The Jaguar E-Pace is poised to be the next model made in China.

JLR's dealers in the world's largest car market, however, don't like the locally built cars. "They tell us that they lose money selling those vehicles," Gregor said, adding that JLR plans to end the "vicious circle" of pushing ever-higher incentives to support an "unsustainable" level of volume in China. "If that means accepting lower volume to allow our own profitability to be rebuilt then that's what we will look to support," he said.
And this:
Jaguar weighed on Land Rover's success while Ford owned the two brands and Jaguar's troubles look to have returned. Just as Ford failed to successfully expand Jaguar's lineup with the X-Type midsize sedan, JLR has also failed to succeed with either the XE or the bigger XF, despite both using a bespoke, rear-wheel-drive aluminum platform that helped them at least match the dynamic abilities of their BMW equivalents. XE sales were down 22 percent through October 2018 to 26,218 while demand for the XF slipped 20 percent to 27,872, according to JLR figures.

Despite that, Jaguar is shifting around four times the volume that it had when Tata first took over, mainly because of the F-Pace and the recently launched E-Pace crossovers. Ominously however, global sales of the brand's best-selling F-Pace fell 25 percent through October, suggesting the E-Pace is cannibalizing some of its sister model's sales.

The sedans have been hamstrung both by their anonymous looks and stiff competition from BMW, Audi and Mercedes-Benz, IHS Markit principal analyst Tim Urquhart said. "The XE and XF are competent but against the Germans they're a bit of a waste of time," he said, adding that they probably won't survive, which means a bold plan is needed for the brand. "Standing still and keeping as it as it is, is not an option," Urquhart said.
Also, it suggests the electric I-Pace is more a regulatory necessity than a legitimate, large-scale competitor against Tesla or the new onslaught of luxury EVs:
The problem is that it won't help profitability, not initially. JLR CFO Gregor admitted that the I-Pace's margins are lower despite being priced 15 percent above an equivalently equipped F-Pace. In fact, he said the I-Pace was more useful to help JLR reach tougher forthcoming CO2 targets in markets such as Europe and China. "Those electric vehicles are really important for balancing out the vehicles that have higher CO2 footprints," he said. They also mean Jaguar eventually will not need smaller cars to achieve that compliance, giving them more reason to kill the XE.
The story's worth a read in full, but JLR, despite having some very good vehicles across its lineup, has a lot to figure out.
4th Gear: Infiniti Gets a New Boss
Speaking of Ghosn and his troubles, predictably, his ouster comes with a full management shakeup at Nissan. Now the former head of Nissan sales in the United States, Christian Meunier, is taking over as president of Infiniti. The old guy, Roland Krueger, is "leaving to pursue new opportunities," the automaker told Automotive News.
There are other changes too:
The management changes at Infiniti come as parent company Nissan Motor Co. undergoes a management shakeup of its own.

On Saturday, Nissan said its Chief Performance Officer Jose Munoz has taken a leave of absence. In addition, Senior Vice President Arun Bajaj, head of human resources at Nissan and senior vice president of talent development at the Renault-Nissan-Mitsubishi alliance, also has taken a leave of absence.
I hope the new guy does something cool with Infiniti, but given all that's happening I doubt it.
5th Gear: Ford Maybe Gets Too Ahead Of the Curve on 'Talking Cars'
Desperate to prove to investors and analysts that it's *really* the Ford Mobility Company these days (seriously if that name change happens this year, someone owes me a beer) Ford announced Monday it's outfitting all new cars by 2022 with "cellular vehicle-to-everything technology." Via Bloomberg:
Known as C-V2X, the system will enable Ford's cars to communicate with one another about road hazards, talk to stop lights to smooth traffic flow and pay the bill automatically while picking up fast food.
Neat! Right? Maybe not:
The move is controversial because U.S. regulators have yet to greenlight C-V2X, which will run on 5G, the fifth generation of cellular mobile communications. The government has spent hundreds of millions on competing Wi-Fi technology called dedicated short-range communications, or DSRC, which has been embraced by General Motors Co. and Toyota Motor Corp. Ford says it's trying to accelerate adoption of C-V2X as the best solution for getting cars to talk to each other.

"Our hope is that this would spur others to potentially reassess and, in other cases, decide on this direction," Don Butler, executive director of Ford's connected-vehicle platform, said in an interview. "We've been looking at DSRC for a number of years along with Toyota, GM and Honda, so this is not a step that we take lightly in the sense of dismissing DSRC. But we think this is the right step to make given where we see the technology headed."
I guess we'll see if Ford's approach works here instead.
Reverse: Zaire Plane Disaster
Neutral: What Happens to Tesla in 2019?
Model Y! Pickup truck! The new factory in China! Can Tesla do it all, and what about the increased EV competition from other automakers?