Good Morning! Welcome to The Morning Shift, your roundup of the auto news you crave, all in one place every weekday morning. Here are the important stories you need to know.
1st: A Case Of Cooperation
Last night it came out that General Motors will have to pay $900 million to settle the criminal case over the ignition switch defect blamed for 124 deaths and countless injuries. That's less that the $1.2 billion Toyota had to pay to end the unintended acceleration case. Why? From The Detroit News:
Peter J. Henning, a Wayne State University law professor, said the fact that GM cooperated may be why its fine comes in less than Toyota's. He expects the Justice Department will say it continues to investigate individuals related to the case and that the continuing investigation doesn't preclude charging individuals.

"GM reacted," he said. "Once it became known to senior management, they took steps to address it not only with victims, but also with the government. They were much more forthcoming and essentially it created a template on how to cooperate."
Obviously, not everyone will be happy with how this ended, especially the family members of the victims who were hoping some people would be prosecuted criminally:
Laura Christian of Harwood, Maryland is the birth mother of Amber Marie Rose, a 16-year-old who was killed in a 2005 crash tied to the ignition switch defect. Christian said she will be greatly disappointed if GM is fined less than Toyota and if nobody from GM is criminally charged.

"This is one of the worst days since Amber died," Christian said by phone Wednesday night, nearly in tears. "I was really hoping, really, really hoping that the Justice Department would hold GM accountable."
G/O Media may get a commission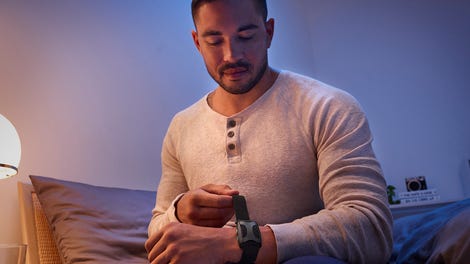 2nd Gear: Audi Goes Electric

This year's Frankfurt Motor Show was all about the future. Mobility, autonomy, technology, and in Audi's case, electricity. The company revealed they'll be doing a huge push into the EV realm in the years to come, starting with a production version of the electric crossover they showed off in concept form.
This feels like the natural conclusion of all the various e-tron concepts and experiments they've had over the years, but the extent to which they're going electric might surprise you. From Automotive News, quoting Audi of America President Scott Keogh:
Keogh said that EVs will likely account for a quarter or more of Audi's U.S. sales in 2030 and beyond, partly based on what the company expects to result with future emissions and fuel economy regulations, including California's zero-emission vehicle sales requirements.

For that, Audi will need more EVs.

"We will need and are actively looking at what is the second" battery-electric vehicle, Keogh said. "There will be more, without a doubt."
In the meantime, more e-tron hybrids on their way to market, including an A3 and a Q7.
3rd Gear: The 2016 Honda Civic Is A Big Deal
Even in this cheap gas-fueled, crossover-crazy world we find ourselves in, the new 2016 Civic will still be Honda's bread and butter. But what was once the best and most dependable small car around faces tougher competition than ever compacts, as well as Honda's own crossovers. Plus, it has to make up for a previous generation that was just meh. From Reuters:
The outgoing Civic, however, was criticized for drab styling and mediocre driving performance. The new car has a more refined interior, sporty creases on its sides and front fenders that rise above the center of the hood like a sports car.

The Civic is the ninth best-selling model line in the American market this year, but rivals, including the Detroit Three and Korea's Hyundai Motor Co (005380.KS), now have highly competitive cars in the Civic's class.
4th Gear: Bonuses For Fiat Chrysler Workers To Seal Union Deal
The contract the UAW is working on with Fiat Chrysler will include $3,000 in bonuses if it's ratified in the next few days, Bloomberg reports:
Union members will receive hourly wage increases of as much as a dollar an hour, said one of the people, who asked not to be identified because the details haven't been explained to members yet. Senior assembly workers, who now make about $28 an hour, would get raises in two steps that could bring their hourly wage to almost $30, said the person. The newer, or second-tier workers, could earn as much as $25 an hour after eight years of service, said the person.
5th Gear: Senators Ask For Cyber Security Info
Since we're on the topic of increasingly technologized (is that a word? It is now) cars, what are automakers doing to keep cars secure? That's what two safety-minded U.S. senators are trying to find out. Via Reuters:
Democratic Senators Edward Markey and Richard Blumenthal wrote to 18 automakers on Wednesday asking about efforts taken to secure vehicles including 2015 and 2106 models. They asked automakers how they test electronic components and communications systems to ensure attackers cannot gain access to onboard networks.

[...] Letter recipients included BMW (BMWG.DE), Fiat Chrysler, Ford Motor Co (F.N), General Motors Co (GM.N), Toyota Motor Co (7203.T) and Volkswagen AG (VOWG_p.DE).

Security experts have said it will take years for carmakers to plug security holes because they have been adding computers to vehicles for two decades, but only recently started seriously looking for security bugs.
Expect hearings on this soon, probably.
Reverse: Amphicar NOW!
Neutral: Is The GM Settlement Fair?
Or should people have gone to prison over this one?
Photo credit AP
---
Contact the author at patrick@jalopnik.com.