The Mercedes-Benz mid-sized pickup truck is really happening, and will look like a combination of the two "near-production" concept vehicles that were revealed today. Here's a breakdown of the stats, specs and everything else you want to examine on the X-Class.

The truck was showcased in two flavors; the off-road "Powerful Explorer" and slinky "Stylish Adventurer." The production-spec X-Class will look like some kind of confluence of the two, but the basic shapes and dimensions are all there.
For those of you who have half an hour to kill listening to corporate platitudes, you can watch the entire presentation in this video below. Everybody else scroll on down and we'll check out the trucks piece by piece.
"Powerful Explorer" and "Stylish Adventurer," huh?
The vibe is supposed to be "do-it-all drive to the dunes Sunday drive to the office Monday." To have a little more fun expressing that, Mercedes broke the X-Class concept into two concepts.
After spending most of this morning looking at it, I still like the styling. Kind of feels like the result of sticking an AMG GT, G-Wagen and Toyota Tacoma into a washing machine. Here's a closer look at the off-road (green) and luxury (white) flavors with their respective race horse names.
"Powerful Explorer"
G/O Media may get a commission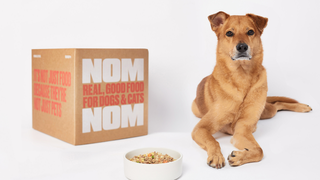 "Stylish Adventurer"

I thought this thing was going to be called GLT?

Nope. That was just a fan theory I helped perpetuate.
So is it a real work truck or a weak poseur-mobile that's all for show?
Well that all comes down to how you use it, bub. I will confess I expected the X-Class to have a much more agricultural aesthetic, even knowing it would be based on the Nissan Navara platform.

But Mercedes made it pretty clear in its presentation and press release that this is a lifestyle truck first, meaning it's a pickup for Mercedes people, not a Mercedes for pickup people. Get it? It's more of a Honda Ridgeline marketing tack, though the X-Class will probably be a lot more capable by virtue of body-on-frame construction.
Let's hear some real capability claims then.
Does "four cubic metres of firewood" mean anything to you? Me neither, but that's the cargo capability spec Mercedes is going with in its brochure for now.

The press release refers to the X-Class as a "one-ton pickup," but it's very important to understand they mean one metric ton. Here in the U.S. a one-ton truck is a heavy-duty vehicle like a Ford F-350 or Chevy Silverado 3500.
That said– one metric ton (about 2,205 pounds) is still an extremely impressive payload capacity for a mid-sized pickup truck. The Chevy Colorado and Toyota Tacoma max out at around 1,600 pounds, while Mercedes is claiming the X-Class will be rated to "more than" 2,425 pounds with a towing max of over 7,700 pounds.
I thought you said this was some dinky Nissan? 
For a long time, the Nissan Navara and Nissan Frontier were essentially the same truck. But the Navara deviated with its latest facelift, and pretty much every country that isn't America got an awesome mid-sized pickup from Nissan with a sleek look and impressive numbers. Though a corporate alliance between Nissan, Renault and Mercedes this truck is also coming to market as the Renault Alaskan and X-Class we're discussing here.

Mercedes, for its part, claims a "nine figure" (in Euros) investment was made to make the Navara its own. You can see the family resemblance pretty strongly in profile, but the front, back and interior are distinctly Mercedes.
Speaking of interiors, can I hose this one out like I do with my Unimog?
There will probably be too many electronic toys and pretty pieces of wood to treat like a farm tractor. Mercedes has promised loads of driver-assistance equipment, connectivity between your phone and the truck (how did we ever live without it?) and high-quality materials.

The shape and appointments are supposed to take after the V-Class van, known as the Metris in the U.S., and C-Class sedan. I wouldn't get your hopes up for a fire extinguisher to be prominently bolted to the dashboard, but they're cheap to order if you want to slap your own on there!
Enough pontificating about design, what about horsepower?
Mercedes has thus far reserved the right to be vague about the X-Class's actual power output. All that's been officially released is that "the top-of-the-line model will be powered by a V6 diesel in combination with 4MATIC permanent all-wheel drive" but the company also promises "variety." Expect a small gas engine and perhaps an economy-tuned four-cylinder diesel. I would not bet any money whatsoever on a turbine spinning up to 60,000 RPM.
All-wheel drive, huh? Is that good for off-roading?
Maybe, but this definitely is: "The all-wheel-drive system will combine an electronic traction system, a transfer case with reduction gear, and two differential locks."

Mercedes reports the truck will use "on-demand differential locks" like you see in the G-Wagen, which literally lock left and right wheels for extreme traction. While the differential can stay open in normal road driving (you need the left and right wheels to spin at different speeds to get around corners, anyway) an on-command locker means you can put power down consistently instead of losing it to the wheel with least resistance. That's indispensable in an off-road setting.
The X-Class will have wide axles, "a five-link rear axle with coil springs, and a precisely calibrated spring/damper set-up" unique to Mercedes.
No approach angle, water-wading spec or anything?

With these concepts, who cares. We'll have to wait for the real thing for dimensions to really matter.
So where and when can I actually buy one?
The X-Class is officially slated to go on sale late 2017 in Argentina, Brazil, South Africa, Australia with New Zealand, and Europe. The price has yet to be determined but the nicest Nissan Navara sells for about the equivalent of $35,000 USD in Australia now. I'd put the X-Class between $30,000 and $50,000 depending on how many frills you load it up with.

But it's not for sale in America?! 
So far we only know that the X-Class will be built in Spain and Argentina, neither of which are the United States, which would make selling the truck here tough.
The infamous "Chicken Tax" makes it prohibitively expensive to import utility vehicles like pickup trucks to the United States. That said, Mercedes might be able to find enough customers who will pay the import duty. But the company would still be responsible for bringing the vehicle to compliance with America's road rules.
I don't usually say this, but given the Chevy Colorado's relative success, the rumors of the Ford Ranger returning and the ridiculous amount of money Americans already spend on Mercedes trucks (the most expensive G-Wagen is close to a quarter million bucks) I wouldn't rule out the X-Class coming stateside eventually.
How significant is this to the automotive industry, really? 
Utility vehicles have been building steam and going mainstream for decades. More recently, the pickup segment known as "mid-sized," particularly four-door short-bed vehicles like these X-Class concepts, has been blowing up on its own.

Chevy has been selling the "lifestyle truck" idea hard since the current Colorado came out. Even Hyundai is teasing the notion with its Santa Cruz concept. But something about Mercedes-Benz getting into this market gives it another layer of validation I did not expect.
Is anything still sacred in the auto industry, or will the entire marketplace be reduced to crossover SUVs and short-bed pickup trucks soon? Or maybe I'm just way too excited over a pickup truck that looks like a Hot Wheels toy.