Good Morning! Welcome to The Morning Shift, your roundup of the auto news you crave, all in one place every weekday morning. Here are the important stories you need to know.
1st Gear: Why Not Go Steady?
Fiat Chrysler CEO Sergio Marchionne has recently been pushing hard on his vision for a merger between his company and General Motors. He's not terribly optimistic about Fiat Chrysler's long-term prospects alone. While Fiat Chrysler has benefitted from strong Jeep and Ram sales and cranked out some cars we really love, they're facing a scary future thanks to cost overruns, alternative energy powertrains and fuel economy averages. That's why Marchionne thinks joining with GM would cut costs way down and create an unstoppable alliance.
When you think of the brand overlap problems alone that would have to be fixed, it sounds crazy. But to play devil's advocate, why wouldn't GM go for it? According to this Automotive News story, they're actually doing pretty well at the moment — following one period of turmoil and crisis after another, things are stable and looking good in the long run.
Opel has been restructured and is showing signs of life. Red ink in many overseas markets is being stanched through tough calls to scale back or pull out. A truck strategy that many questioned a few years ago — bringing back midsize pickups and redesigning its full-size trucks with tried-and-true steel and new push-rod engines — is propelling profits.

An FCA merger threatens to knock GM off that path. At least that's what Barra's team believes, based on the swift and certain rebuff of Marchionne's overtures. Any such tie-up would carry huge upfront risks, GM executives' thinking goes, with no guarantee that the future payoff would be big enough to justify the cost and disruption.
G/O Media may get a commission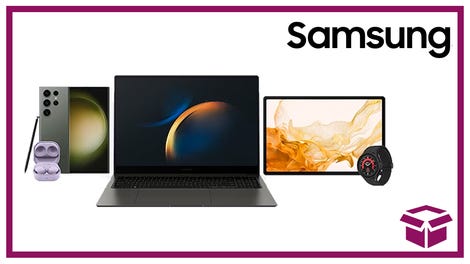 24 hour deals
Discover Samsung - Daily Deal
2nd Gear: The Golf Is A Hit In The U-S-A (Relatively)
Think Americans are only buying trucks and crossovers at the moment? Tell that to Volkswagen, which has a certifiable and much-needed hit on their hands with the redesigned-for-2015 Golf and its variants. Automotive News reports it's single-handedly pushed VW's sales gains over the last few months, even if they still lag behind the ubiquitous Civrollas:
Combined sales of the Golf's variants are up more than 150 percent to 44,516 this year through August. That's the highest U.S. total ever for the nameplate. Meanwhile, overall compact-car sales were up just 1.1 percent through August, aided by significant fleet sales.

Golf sales are a fraction of what competitors from Honda and Toyota sold in the same period, and the Euro-tuned hatchback is unlikely to become a high-volume nameplate for Volkswagen in the long term.

Yet after receiving North American Car of the Year honors in January, the Golf is having an outsize effect on VW's performance in the U.S., and its success is a function of changes in manufacturing and product planning that could ultimately strengthen the rest of the brand's lineup.
I've said before that I think the current MQB Golf is the best small car in the world at the moment. I'm glad to see it's doing well, it deserves these accolades.
3rd Gear: Frankfurt Is All About Luxury
The Frankfurt Motor Show is next week and there are a couple big deal cars slated, including some ones we've seen before that will be debuted publicly for the first time. There's a summary of what we know now over at Automotive News:
Key launches from Alfa Romeo, Jaguar, Infiniti and Bentley, along with product offensives from BMW and Mercedes-Benz, will help make this year's Frankfurt auto show a rich smorgasbord.
Click that link to see some of the smorgasbord.
4th Gear: GM Avoids Chrome Escalade Wheel Crisis, America Breathes Sigh Of Relief
To add to what we alluded to a bit in 1st Gear, the Detroit News has a good example of how modern GM has its shit together, keeping costs down with new problem solving methods.
This year, GM identified a shortage of premium 22-inch chrome wheels for its popular and highly profitable Cadillac Escalade SUV. At issue: The supplier was unable to make enough to satisfy GM.

To solve the quandary, GM used new problem-solving methodology across departments to figure out how to produce more of the special wheels for the Escalades, some with sticker prices topping $90,000.

The wheel project is just one of more than 300 Operational Excellence business improvement projects GM CEO Mary Barra and other employees have been working on since January. They represent more than $3 billion in potential revenue or savings, said Gerald Johnson, GM's vice president of operational excellence.
5th Gear: Should VW Have Chosen An Outsider?
Volkswagen Group CFO Hans Dieter Poetsch will ascend to the chairmanship in 2018. Not everyone's happy about that, especially investors who were looking for more of a fresh perspective. From Reuters:
"The choice of continuity (with CEO Winterkorn's contract also extended) over fresh blood is surely not the radical change investors would have hoped for," said Exane BNP Paribas analyst Stuart Pearson.

Although VW has eclipsed Toyota as the world's biggest carmaker by sales, it has proven to be a difficult company to manage as reforms can be blocked by labor representatives, who hold half the seats on the 20-member supervisory board, and its home state of Lower Saxony, which controls a 20-percent stake in the company.
Reverse: Euro Nissan
On September 8, 1986, British Prime Minister Margaret Thatcher and Yutaka Kume, the president of the Nissan Motor Company, officially open Nissan's first European manufacturing plant in Sunderland, Britain. Sunderland is situated in the northeastern part of England, a region that was hit especially hard by the deindustrialization and economic strain of the 1970s and 80s. Many of its coal pits, shipyards, steel mills, and chemical factories had closed or were closing, and the Japanese company's arrival gave many of the town's residents hope for the future. Twenty-five thousand people applied for the first 450 jobs advertised at the plant.
Neutral: How Does Fiat Chrysler Survive Without A Merger?
They got problems. Can they fix them alone?
Photo credit AP
---
Contact the author at patrick@jalopnik.com.