There aren't many problems in life that can't be solved with more power. Got a spider in your house? Nuke it. Need quick dry-cleaning? Flamethrower. A short grocery run? Blitz that shit with this Dodge Viper SRT-10 that can eat a Challenger Hellcat's lunch any day of the week.
This 2004 Dodge Viper SRT-10 is a bit of an anomaly. It's technically the third iteration of the model, but the first time that Dodge ever gave the car any nuance. The first generation of the car didn't have windows, had an interior that was styled by those who practiced the lost art of bloodletting, and had enough torque and snap oversteer to make any mortician worth his salt giddy over his future overtime pay.
But that's not important right now, because this car isn't stock - far from it. This car is supercharged to the tune of 936 horsepower at the wheels, which is a damn site over 1000 horsepower at the engine. That's double the original horsepower figure, and 300 horsepower more than you'd get in a Charger or Challenger Hellcat, for a few grand less. Here's how that's possible.
G/O Media may get a commission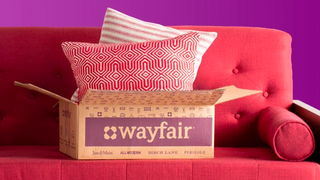 Big deals
Wayfair Surplus Sale
Speed is addictive, but at some point, a car becomes impractical and it makes more sense to simply get something else because although something is fast, it may lose its appeal to someone with money burning a hole in their pocket.
That's why you can have this six figure build on a car that looks and sounds like a million bucks, for a five figure price tag. It's because the owner either doesn't have time for it or they're just scared of it - which can happen when a car so far outshines the driver's ability to adequately control it. Frankly put, the seller's loss is the buyer's gain.
Here's a small excerpt in the lengthy description:

The super clean 3rd Generation chassis has just over 54,000 original miles on it and 1,500 miles since the engine build which was done by A&C Performance out of Murietta, CA who specialize in Viper Performance. With over 1000Hp at the crank, the car is actually very manageable to drive on the street thanks to ProEFI's well tuned traction control system and the R888 pavement rollers in the rear. The Centerforce Clutch engagement is super smooth and the T-56 6 speed shifts effortlessly. Body roll through corners has been removed with a set of KW V2 Coilovers and braking power is aided by a set of 2 piece AP Racing Rotors all the way around. The Viper was recently serviced with new fluids, spark plugs and spark plug wires, and is mechanically sound with no leaks. With a stock viper in this condition ranging at $38-45k plus all of the upgrades and maintaince, it would be impossible to replicate this extensive build with the level of craftsmanship for less then $120,000.
For more frugal and value-conscious people like you and me, it makes sense to extract as much experience as possible, and this car is one of the best documented and professionally built and advertised cars I've seen on eBay, and that in itself says a lot.
I can't imagine that it'll be very easy to drive when your right foot gets an itch, but it can be an aspirational speed machine that you could (and should) only take out on the occasions when you want to remind yourself what being alive really means.
After all, Hellcats are for dentists. Daredevils drive Vipers.
Tavarish is the founder of APiDA Online and writes and makes videos about buying and selling cool cars on the internet. He owns the world's cheapestMercedes S-Class, a graffiti-bombed Lexus, and he's the only Jalopnik author that has never driven a Miata. He also has a real name that he didn't feel was journalist-y enough so he used a pen name and this was the best he could do.
You can also follow him on Twitter and Facebook. He won't mind.