Would you ever put a cast on a perfectly good leg? Of course you wouldn't, because there is never a need to fix something that isn't broken. The automotive representation of this useful saying is this damn near perfect 1986 Toyota Cressida that has everything you need and nothing you don't. Yours for less than the price of a used Honda Civic.
This 1986 Toyota Cressida, when new, wasn't exactly the pinnacle of luxury, but it was the only thing Japan had that came close to a competitor for the mid-size luxury segment. Consider this a pre-Lexus Lexus. Its 2.8 liter 5M-GE naturally aspirated inline-6 cylinder engine was quite the capable performer, as it took to modifications quite well. In stock form, it was good for a rush from 0-60 miles per hour in around 8 seconds, which wasn't exactly slow at the time. It can still keep up with modern traffic without too much of a fuss.
From its cushy-looking velour seats to its overhead self-retracting seatbelt, this thing is all '80s nostalgia, with just enough modern thrown in to make it a great place to be. It has also been driven less than any other example on the market, and is truly deserving of the title "museum quality". There are a few very slight blemishes, but on a 30 year old car with less than 30,000 miles, those aren't expected, they're welcomed as a sign of character.
G/O Media may get a commission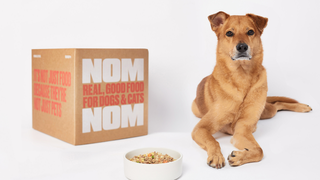 Not only can this be a good candidate as a future appreciating classic, it will likely never die because of Toyota's stellar build quality at the time. At this price, it's right in the sweet spot for people with not much cash to start their classic car collection. It's the rarest version of a pretty notable car, and it's worth a second look at the very least, if only to relive the decade when Duran Duran wasn't just an obscure reference for kids to Google.
For more great eBay finds, check these out:
---
Tavarish is the founder of APiDA Online and writes about buying and selling cool cars on the internet. He owns the world's cheapest Mercedes S-Class, a graffiti-bombed Lexus, and he's the only Jalopnik author that has never driven a Miata. He also has a real name that he didn't feel was journalist-y enough so he used a pen name and this was the best he could do.
You can also follow him on Twitter and Facebook. He won't mind.