Good morning! Welcome to The Morning Shift, your roundup of the auto news you crave, all in one place every weekday morning. Here are the important stories you need to know.
1st Gear: Good Question, I'll Tell You Why
One of the terms of Volkswagen's massive $14.7 billion Dieselgate settlement in the U.S. is that the automaker has to invest $2 billion in projects "that will encourage americans to expand use of zero emission vehicles in the future." That means electric vehicles and, more specifically, the electric vehicle charging infrastructure.
Quick-charging infrastructure is not standardized, which is a lot of fun if, say, you are trying to find a way to charge a near-dead Tesla Model S in the bottom floor of the Renaissance Center parking garage and all the stations can only charge ELRs and Volts in January and it's 10 degrees outside. (Ask me how I know this.) But as Reuters reports, charging station companies are concerned about a huge player like Volkswagen dictating terms to everyone else:
"The agreement shouldn't pick winners and losers, especially given that this emerging market transition will in no small part define 21st century transportation," 28 companies, including ChargePoint, EV Connect and Electric Vehicle Charging Association, said in a letter to the U.S. Justice Department on Friday.
The letter, seen by Reuters on Tuesday, said an independent administrator is key to ensuring that the program treats all industry participants, regardless of business model and technology, fairly.

VW did not immediately respond to a request for comment.

"The program should be structured to benefit drivers in California and across the nation, not enable the settling defendants to enter or influence the markets for (zero emission vehicle) charging and fueling equipment and services," the letter said.
G/O Media may get a commission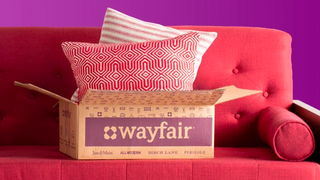 Big deals
Wayfair Surplus Sale
Volkswagen's exact plans on how to spend that $2 billion have not been released yet.
2nd Gear: Get Your Recalled Car Fixed Or Mark Rosekind Will Come To Your House And Not Leave
The National Highway Transportation Safety Administration is fed up with the abysmally low rate of Americans actually getting their recalled cars fixed, so now its administrator Mark Rosekind is taking an unprecedented step to try and educate people.
He's touring the South's cities and campuses to promote recall awareness, as well as basic vehicle safety like tire inflation and child safety seats. Via Reuters:
Frustrated by the failure of many American motorists to take cars with safety defects to dealers for repairs, National Highway Transportation Safety Administration chief Mark Rosekind on Tuesday began a political campaign-style swing through Southern states to push for better vehicle maintenance.

"Shaking hands and kissing babies: our version is checking VINs, tires and car seats," Rosekind said in an interview at the tour's second event in Orlando.

The first-of-its-kind, nearly 1,500-mile, nine-stop trip over five days in a rented bus wrapped in NHTSA logos and safety messages, will take Rosekind from Miami to Fort Worth, Texas during the hottest time of the year.
Get your recall fixes done.
3rd Gear: Does Oshawa Assembly Have A Future?
The future of Canadian auto manufacturing does not look especially bright these days, especially as America's automakers increasingly shift production (with small cars in particular) to cheaper Mexico, or China eventually.
As Canada's auto union begins negotiating with automakers, workers at General Motors' Oshawa Assembly Plant are looking for assurances that they have a future at all, reports The Detroit News. The 5.1-million square foot plant employs 2,400 hourly workers, but it is increasingly losing vehicles to produce.
Last year, Oshawa Assembly lost its third shift and about 1,000 jobs when GM moved production of its sixth-generation Chevrolet Camaro to Lansing. Production of the Chevrolet Impala Limited, a fleet vehicle, ended about a month ago. That left only the Impala, Buick Regal and Cadillac XTS cars on the plant's Flex Line in two shifts.

GM has said it will end production of the Chevrolet Equinox crossover next year on the plant's one-shift Consolidated Line — a line that employs 750 and has been on life support and has gotten reprieves several times since 2008.

The union believes the XTS will be the last vehicle produced at the plant through the 2019 model year. It believes GM will move production of at least one of the vehicles to Mexico or China.
I'll add this quote because it reflects the reality of things right now, but it is still kind of sad:
Don Scott, 47, of Vaughan, Ontario, has worked at the plant for more than 11 years. He said everyone feels the uncertainty as worker ranks dwindle. As recently as 2005, there were 11,000 hourly employees.

"We work our butts off here, award after award after award," he said. "We just want some sort of a car that's going to take us into the next level."
4th Gear: The Hot Hot Bolt
The upcoming Chevrolet Bolt, which we are not convinced will be the hit GM wants it to be, is currently doing testing in sunny Scottsdale, Arizona. BY ITSELF. These are self-driving test vehicles, reports the AP:
Testing of self-driving electric Chevrolet Bolts began in Arizona about two weeks ago. It's the second city for GM's real-world tests. Autonomous Bolts with Cruise Automation software have been driving around San Francisco since May 20.

GM spokesman Kevin Kelly says the company is considering other cities for tests but wasn't ready to announce locations.
Keep an eye out for the Bolts!
5th Gear: Former Mexican State Governor To Face Trial Over Kia Kickbacks
Corruption, sadly, is de rigueur in Mexico. (Or whatever the Spanish is for de rigueur.) Now the former governor of the state of Nuevo Leon will face trial over "improprieties" in the tax incentives his administration gave to Kia Motors for a local plant, Reuters says:
In June, an anti-corruption prosecutor accused former governor Rodrigo Medina and 30 others including former officials, family and friends, of corruption that drained some 3.6 billion pesos ($195.87 million) from state coffers.

Current independent Governor Jaime Rodriguez's administration has been demanding that Kia renegotiate some of the incentives pledged in an accord struck in 2014 under Medina.
Reverse: The Infamous Pinto
Neutral: Do You Bother With Recall Fixes?
Or do you know anyone who doesn't? Tell them Rosekind is coming for their asses.