Everyone these days, from Tesla to Cadillac to Nissan to BMW to Infiniti, has some kind of semiautonomous system that controls the throttle and steers for you on highways. Most of them are exercises in sheer terror. But even if they were good—especially if they were good—they shouldn't exist anyway.

Let me tell you a brief, boring story. On Sunday I was out on Long Island driving a 2018 Volvo S90, which features Pilot Assist, a system capable of maintaining speed on the highway, slowing for the cars ahead of you, and also steering—on paper, at least. How was it in practice? Terrible!
The S90 bounced constantly between the lane markings, failed to negotiate some curves, and, frankly, made me very scared. The car drove drunk, and a cop would have more than enough reason to suspect the driver was as well.
(When asked, a spokesman for Volvo told me that Pilot Assist was "designed to relieve the burden of the more mundane types of driving such as stop and go rush hour traffic and long interstate drives. It is not intended for speeds above 70-80 mph or curvy roads that should be enjoyed by a fully engaged drivers. You should not have experienced ping ponging if lane markings were bright and clear, and especially not if there was also a car in front of you.")
G/O Media may get a commission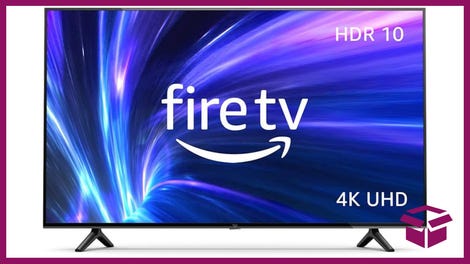 42% Off
Amazon Fire TV 50" 4K Smart TV
To be fair, the lane markings on Long Island, like most New York roads, could be improved, and the road I was on, the Northern State Parkway, is curvier than interstates. That said, Pilot Assist did always keep a safe distance between me and the car in front of me. Also: I didn't test Pilot Assist in stop-and-go traffic though I'm told it's very good.
But the shakiness of Pilot Assist on the highway was, in the end, a good thing, as it forced me to be as vigilant as I would've been had I actually been driving the car—even more so, but in different ways.
This is true of other systems as well—when I used Cadillac's Super Cruise system on a CT6 a week ago, it did much the same thing, constantly riding up on top of lane markers before correcting itself and veering back towards the center of the lane. Our experience as a staff has found BMW's Driving Assistance Plus to be pretty wanting as well. The best of these is Tesla's Autopilot, which keeps the ping-ponging to a minimum, and actually seems to have a clear idea about where it wants to go.

Therein, though, lies the problem. We can expect that that Cadillac's system will keep getting better, and so will BMW's, and so will Volvo, and so will Tesla's, but with each new update, these semiautonomous systems will become more and more comfortable, and drivers will be left feeling the opposite of what I felt on Sunday. They will feel ease, and eventually, great trust, like the way no one questions the use of basic cruise control. There will be many warnings from manufacturers about how drivers must still remain vigilant, but these warnings will go unheeded, because drivers tend to do what they want.
The better these semi-autonomous systems get, in other words, the higher number of drivers who will be lulled into a false sense of security. Because if we're not at Level 5 autonomy, there is no real security, and drivers need to still pay attention to the road, even if many won't.

Which is why I'm proposing that, for real cars that actual humans drive, we stop all semi-autonomous systems at the one feature that does work well—adaptive cruise control, which is a real advancement on a piece of technology that drivers have been safely using for decades. That's fine until the day comes when cars can fully and completely drive themselves without a steering wheel or pedals. The in-between phase does no one any good.
We should continue development of self-driving cars, of course, but only fully-autonomous should be allowed on the streets. Semi-autonomous cars, as good as they can be, are inherently flawed, a half-assed solution to much larger and more complex problems. It's a bridge technology anyway, a set of tools we won't need in 100 years, when, maybe, we'll look back on in horror at having tried to do it at all.

But I like driving, so I'm glad I'll be dead by then.