At the end of its championship-winning 2012 season with Penske Racing in NASCAR's top division, Dodge pulled out of the series when its flagship team moved to Ford power for the next season. But a lone Dodge—or, so it seemed—showed up at Saturday's NASCAR Xfinity Series race. It's a ghost of what once was in the series, and what could've been with the Dodge program.
When the era of the new Sprint Cup Series car, the "Gen-6," came out in 2013, the series went back to race cars that looked more similar to road cars than the disconnected and almost universally disliked "Car of Tomorrow" generation of vehicles that teams ran in years prior. Dodge developed a Charger that looked like it could eat all of the other cars for breakfast, but the manufacturer lost Penske Racing and was unable to pick up another high-profile team.
That led the manufacturer to officially leave NASCAR in 2013, a year after Brad Keselowski won the Sprint Cup title in a Dodge—the automaker's first since 1975. But even though it was official, Dodge never completely left.
Because of the official departure, it was an odd sight to see NASCAR Next driver Alon Day behind the wheel of a Dodge Challenger in the Xfinity Series field on Saturday, even for frequent NASCAR viewers. But it wasn't the only one in the field—it was the just only one that got TV time.
G/O Media may get a commission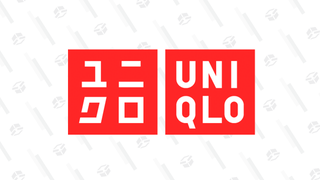 Year-round basics
Uniqlo Summer Sale
There was one other Challenger in the 40-car field at Mid-Ohio Sports Car Course on Saturday, and the low numbers have been common for the Dodge logo in the lower Xfinity Series and Camping World Truck Series since its final 2012 season. The reason they're so overlooked is due to the fact that Dodge teams are on the lower end of funding, which usually means a back-marker car and not much TV time.
But in a world where everything makes sense, there should be no Dodges in the field at all—the manufacturer left years ago, and it only makes sense that the manufacturer would indeed be gone.
Zombie Dodges
The catchy name for these cars is "zombie Dodges" (thanks, Road & Track), since they're basically rising from the dead in order to compete. A source at NASCAR said Dodge has consistently been a competing manufacturer in the other two lower series in the years after it left the Sprint Cup ranks, and the points standings show it—there sits Dodge, in fourth out of four manufacturers in a sport known for only having three.
The only series in which Dodge isn't listed in the manufacturer standings is the Sprint Cup Series, and its beast of a Gen-6 car never got to see the green flag. Because of that, there are no zombie Dodges laying around for Sprint Cup teams to use.
But the manufacturer itself wasn't involved in NASCAR when some of these zombie Dodges popped up, and Road & Track reported that the zombie cars out there raced without factory support in 2014. Carl Long Motorsports picked the Dodge bodies from the used cars at Penske Racing, but the team stripped the cars of their specialty parts far before the Long team got ahold of them.
The Challenger driven by Day at Mid-Ohio was an MBM Motorsports car, which is owned by Long. Being at the front of the field for much of the race and taking the checkered flag in 13th, Day brought a lot more attention to the old Dodge that supposedly died off years ago.
Jalopnik reached out to Fiat Chrysler Automobiles to confirm that the team is still running without factory support, and representatives confirmed that there is currently no support from Dodge or FCA in NASCAR.
Does This Mean Anything For Dodge In NASCAR?
As it looks right now, probably not. The Long group has been running Dodges for years—it just took a solid run to get a car some time on camera. Dodge couldn't make a deal with another top Sprint Cup team when Penske dropped it at the start of 2013, and that's where the money is at.

Dodges don't show up at every race, and the points over the last four years show it. The manufacturer sits so far behind the other three that they can barely be considered competitive—in the current standings for the Camping World Truck Series, Dodge has eight points compared to 424 scored by leader Toyota.
The final manufacturer standings for the Camping World Truck Series in 2014 don't even have a Ram logo, which shows just how far out of the NASCAR spotlight the Dodges fell. But with just how highly anticipated the Gen-6 Dodge Charger for the Sprint Cup Series was, finding a team to run it eventually would bring some major attention back to Dodge efforts. That would require a team, the desire from Dodge and an entrance back into the top level of NASCAR before it moves to a new generation of race cars.
All in all, the few Dodges in the field—when they actually get some attention—bring back memories of a Dodge program that once had everyone's attention. If the teams running the ghost cars manage to field more drivers like Day, though, perhaps it'll become less nostalgic and more normal.
Update, Aug. 14 at 3 p.m. ET: A representative for advertising company Red Truck Labs—which claims to have several clients in the series, including some who work with Long—reached out to Jalopnik with information on the situation, and here's how he described the partnerships that allow zombie Dodge parts to make it onto the NASCAR circuit:
We can confirm that there is NO factory Dodge support. But what you should also know is the Challengers are still running Dodge engines supplied by Team Penske to Carl [Long] under a long term agreement that he has with Penske.
We have yet to confirm that with Team Penske directly. We're still waiting to hear back from Dodge, and will update as we have it.
Update, Aug. 14 at 6:40 p.m. ET: Jalopnik received confirmation from MBM Motorsports development driver Todd Morey that the team is in fact not factory backed, and actually runs cars from all four NASCAR manufacturers—the unofficial Dodge cars included. Team owner Long confirmed via Morey that the engines are also Dodge, and they come directly from Penske. Representatives at Fiat Chrysler Automobiles later said there is no factory support from Dodge or FCA in NASCAR.
Update, Aug. 15 at 2 p.m. ET: NASCAR also updated its 2014 Camping World Truck Series standings online to reflect the Ram logo. Here's the full scoop on that.