One man has blown up my twitter in the past 48 hours. That man is fellow Jalopnian, James F Johnson Jr. (@dmidwestredneck), and he desperately wants me to race in Robby Gordon's new Stadium Super Truck Series. And, if you look at the kickass video below, it isn't hard to see why.
James has been tweeting the Series, Robby Gordon, Dave Despain from WindTunnel, the folks at Jalopnik, and basically anyone else with a Twitter account. In fact, if you check your account, you probably received a plea too.
At one point Matt Hardigree was egging him on, which seems to have encouraged James even more
Here is a (very) brief sample of the tweets he's sent out since Monday:
G/O Media may get a commission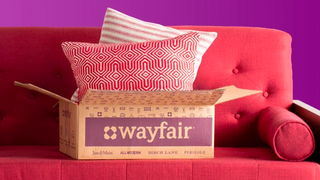 Big deals
Wayfair Surplus Sale
The tweeting went on. And on. And on… 
Stadium racing in badass trucks is not a new idea – Robby Gordon started his career in one way back when – but the once thriving form of extreme racing has not been seen since the mid nineties. Robby decided it was time for the craziness to return.
If you watch the video, you get an idea of how insane these machines are; think Supercross in massively powerful trucks. Much like the old Mickey Thompson Off-Road Racing Series, SST will do battle at some impressive venues, such as the LA Coliseum, Dallas Stadium, and downtown Long Beach. Needless to say, it proves to provide quite the spectacle, and you'll be able to watch the action on NBC Sports and NBC. The first race is at the University of Phoenix Stadium on April 6.
I'd be interested to hear where James got the "Alex Lloyd Needs To Be Racing Trucks" idea from – after all, I am British (hardly a mecca for off-road trucking). Honestly though, I don't need a whole lot of convincing. I mean, just look at them. Who wouldn't want to race that?
Thanks, James, you crazy mother trucker.
Photo credit: StadiumSuperTrucks.com