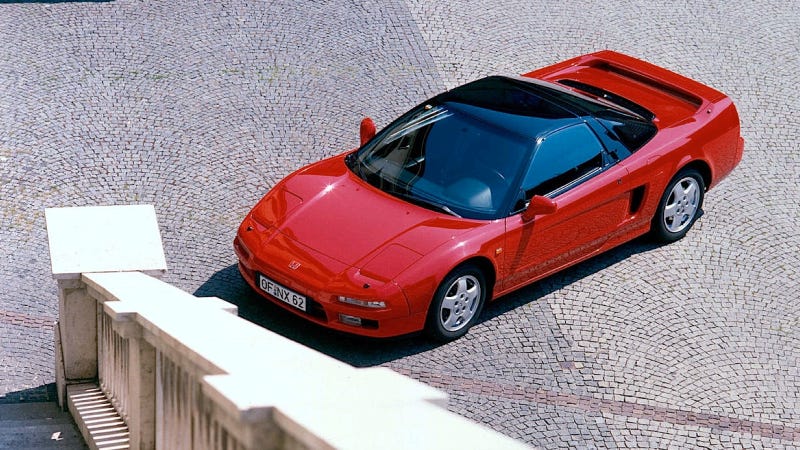 Welcome to Must Read, where we single out the best stories from around the automotive universe and beyond. Today we have reports from Automobile, The New York Times, and The Truth About Cars.
The Acura NSX, Mazda MX-5 Miata, Nissan 300ZX, Lexus LS400 and the excellent but woefully unappreciated Infiniti Q45 all debuted in 1989. Automobile has a great story on the golden age of Japanese luxury and performance and how it changed the game forever.
Despite those differences, the MX-5 and NSX have something in common: both cars shocked the global automotive industry. The dawn of the 1990s marked what now seems to be a golden age of Japanese automobiles. Japan's automakers were gunning for their foreign rivals in a way they had never done before. Engineers were encouraged to explore new technologies, while product planners sought to carve new niches in the market. Bolstered by a short-lived economic bubble back home, these automakers freely innovated in ways we've rarely seen since, and spurred the rest of the industry to re-evaluate both its product portfolios and its future plans.
This is a fascinating bit of history. I had no idea Rolls-Royces were used as armored weapons in Ireland in the early 20th century.
The Armoured Rolls-Royce is one of the most fascinating pieces of weaponry produced in the early twentieth century. It is at once a modern killing machine, and at the same time a sort of iron-clad warhorse for a last generation of knights. The very earliest example of a Rolls-Royce at war can be found during early skirmishes in the Great War. Having brought over a number of personal vehicles to assist in rescue operations of Royal Navy pilots downed while battling German Zeppelins, Wing Commander Charles Rumney Samson mounted a Maxim machine-gun on the back of his open tourer and went to engage the enemy.
Another day, another investor in Detroit's beleaguered Packard plant. Is this guy the real deal?
But Mr. Palazuelo's $405,000 is now in the county treasury, and is nonrefundable. It represents a small down payment on the $350 million he says he needs over the next 10 years to transform the Packard into a successful, mixed-use development. The odds against him do not faze Mr. Palazuelo, who is trying to raise capital for the project from business contacts in the United States, Europe and South America. "I am a real estate developer, but a very special one," he said. "I have always been entering cities that have problems in the past."