Good morning! Welcome to The Morning Shift, your roundup of the auto news you crave, all in one place every weekday morning. Here are the important stories you need to know in order to impress Mr. Wiffles and Señorita Floofypants on your morning walk together. Now who wants a treat?!

1st Gear: Dieselgate Didn't Just Affect Volkswagen

Volvo made the bold move of announcing last week that it would only produce electric or hybrid cars by 2019—an announcement that predated France announcing that it would ban gasoline and diesel cars by 2040 and, more amusingly, Tesla's first Model 3.

But the reason behind that move is more interesting than just buying into the electric hype. It's because Dieselgate has its dirty, grimy little fingers on everything lately—even other automakers' business, reports Automotive News.
G/O Media may get a commission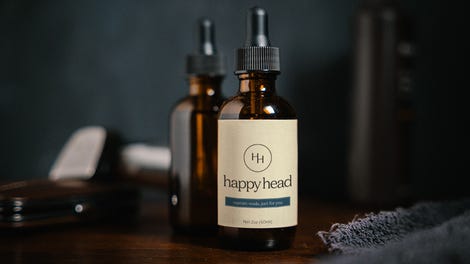 Previously, diesel engines were seen as the solution to ever-tightening carbon dioxide emissions regulations in Volvo's three largest markets: Europe, the United States and China. But they can't do diesel anymore, because Volkswagen's dirty diesel scandal forever tainted the fuel for everybody, Automotive News writes:

Volvo would struggle to meet increasingly tough targets without electrification for its range of mostly larger cars, according to IHS analyst Urquhart.

"They've looked at the targets, and thought, we need to take serious action," he said.

Volvo is particularly vulnerable from the recent rapid decline in diesel sales in Europe, said Matthias Schmidt, automotive market analyst for AID.

Diesel cars produce around 15 to 20 percent less CO2 than gasoline models, but the backlash against the fuel after the Volkswagen emissions scandal has turned consumers back toward higher-CO2 gasoline engines.

"Diesel was their main weapon of choice to hit these regulations. Now they have to come up with a plan B," Schmidt said.
Building a better gasoline engine wasn't going to be feasible for Volvo's line-up of mostly larger vehicles, so their Plan B involves offering a wide number of all-electric engines that produce no emissions out the tailpipe at all. Pretty clever.

2nd Gear: Volkswagen Bosses Sat On Information About Dieselgate's Costs Before Finally Fessing Up To Investors

In "people who I have zero sympathy for getting in yet more trouble" news, one Volkswagen manager told Volkswagen's chief executive and other managers that the company's diesel engine cheats could cost them up to $18.5 billion nearly a full month before they actually told their investors, per a report by German newspaper Bild am Sonntag cited by Reuters.

Investors, who want to know these kinds of things, didn't find out until Sept. 18, 2015, when the United States Environmental Protection Agency went public about the cheats. U.S. investigation documents were cited as Bild am Sonntag's source.

This isn't just a bad look—it could get Volkswagen in yet more hot water in Germany, Reuters notes:

German securities law requires firms publish any market sensitive news in a timely fashion. A probe by German prosecutors includes investigating whether VW disclosed details promptly.
The executives who allegedly sat on this information were a star-studded lineup of Dieselgate's dirty deedsmen, according to Reuters:

The newspaper said Schmidt informed Winterkorn about the maximum possible penalty at the meeting that was also attended by Heinz-Jakob Neusser, VW's development chief at the time, and Herbert Diess, who still works as VW's brand chief.
Diess and Winterkorn were previously informed of Volkswagen's use of a defeat device on July 27, 2015, ahead of the meeting where they learned of the costs of that decision. Diess had only been with the company a few weeks at that point.

Volkswagen previously stated that they did not violate disclosure rules, but refused to comment on the new allegations in Bild am Sonntag's report.

The company's annual report noted that the costs were not made public until Sept. 18, 2015, because Volkswagen's board felt the costs would be "controllable overall with a view to the business activities of Volkswagen Group." Again, it's worth noting that we're talking about a then-expected figure of $18.5 billion. Billion. With a "b."

3rd Gear: Dieselgate's First Arrest In Germany Was An Audi Employee

Munich prosecutors issued the first arrest warrant as a result of Volkswagen's Dieselgate scandal last Monday, according to Reuters. An Audi employee was arrested on suspicion of fraud and false advertising in relation to the Volkswagen Group's big diesel scandal.

The arrest was a result of a probe into the offices of law firm Jones Day, who was leading an internal investigation of the scandal. Prosecutors searched Jones Day's offices for information on who did Volkswagen's dirty work in the emissions scandal, per Reuters:

The raids by Munich prosecutors in March sought to shed light on who was involved in the designing and using illicit software used in 80,000 VW, Audi and Porsche cars with bigger 3.0 litre engines.

No members of the Audi management board are being personally investigated as part of that probe, the spokeswoman said on Friday.
The employee was not named, and Munich prosecutors declined to clarify whether it was a current or former Audi employee. Volkswagen and Audi likewise refused to comment on the arrest. Audi, of course, belongs to the Volkswagen Group, and was a major proponent of diesel cars.

The arrest was also not made at the request of U.S. authorities, although it happened right before the U.S. Justice Department filed charges against one Audi employee, Reuters notes:

On Thursday, the U.S. Justice Department said it charged former manager Giovanni Pamio with directing Audi employees to design software to cheat U.S. emissions tests in thousands of Audi diesel cars.
Per U.S. prosecutors, Pamio allegedly ignored or suppressed warnings from Audi engineers that their emissions control software was in violation of U.S. clean air laws, and that he ordered subordinates to tell U.S. regulators that the diesel cars did not cheat federal emissions tests.

Munich prosecutors declined to comment on whether their unnamed arrested Audi employee would be extradited to another country.
4th Gear: Tesla's Goals Are Insanely High
All of the car companies that have successfully transitioned from a high-end specialty automaker into a mass-production one please step forward. Woah, woah, not so fast, Tesla. Although the more reasonably priced Model 3, which starts at $35,000, was unveiled this weekend the company still has a long road ahead. Automotive News writes:

But the celebration will be short-lived. Tesla faces unprecedented, if not unbelievable, targets to ramp up Model 3 production to 20,000 units a month by year end — a key to Musk's plan to produce 500,000 vehicles in 2018 and about 1 million by 2020.
In order to do that and make it profitable, they'll have to not only have fewer problems than they had with the Model X, but they'll have to ramp up production insanely, unbelievably fast, especially if they want to hit Musk's goals notes Automotive News:

Tesla delivered only 76,000 vehicles globally in 2016. Increasing production to Musk's targets would arguably be the fastest production ramp-up in automotive history, according to industry analysts.

Mind you, this is a company that is routinely late on its own self-imposed deadlines for things, and industry analysts are calling this moment "make or break" for the company. However, Automotive News does note that they've started production and deliveries on time lately, so that's progress. Industry analysts agree that even just a smooth rollout that falls short of Musk's goals—even one that produces only 250,000 cars a year instead of 500,000—would be a win.

Don't be late this time, Tesla. Whatever you do, don't be late.

5th Gear: Sales Are Down, But Making More Money

Sometimes, it's what you sell that matters more than how many you sell. Customers are going after higher-margin cars that make up for the slump in total sales numbers, notes Automotive News:

Total sales have fallen for six consecutive months, but the market is nowhere near as gloomy as that sounds. Retail sales have slipped less than 1 percent from a year ago, with the slowdown largely a product of reductions in less-profitable fleet deliveries.

And for many automakers, especially the Detroit 3, the fact that consumers are snapping up high-margin SUVs and crossovers instead of less-expensive sedans has been a boon to their bottom lines. U.S. light-truck sales rose 4.7 percent in the first half, setting records in every month except April and heading toward a total for the year of more than 11 million, after hitting 10 million for the first time in 2016.
Automakers are still on-target to sell 17.2 million vehicles this year, which would be the fourth largest year for the United States ever. Transaction prices are up 1.5 percent to $34,442 before incentives. We may yawn at crossovers, but the fact that compact crossovers sell for an average of $8,000 over compact cars is a big bump.

Reverse: Thank Volvo You Can Buckle Yourself Into A Car

On this day in 1962, the United States issued a patent for the three-point seatbelt. History writes:

On August 17, 1959, Bohlin filed for a patent in the United States for his safety belt design. The U.S. Patent Office issued Patent No. 3,043,625 to "Nils Ivar Bohlin, Goteborg, Sweden, assignor to Aktiebolaget Volvo" on July 10, 1962. In the patent, Bohlin explained his invention: "The object… is to provide a safety belt which independently of the strength of the seat and its connection with the vehicle in an effective and physiologically favorable manner retains the upper as well as the lower part of the body of the strapped person against the action of substantially forwardly directed forces and which is easy to fasten and unfasten and even in other respects satisfies rigid requirements."
Neutral: Are Electrics Really The Future?  

Every time electric and hybrid cars come up as the new low-emissions superstars of the automotive world, someone inevitably brings up the high environmental costs of simply producing a car. Will we ever see a truly environmentally-friendly car?