See that perfectly nice, well-lit living room? How there are books and nice plants in the background? And on the glass coffee table, some reading glasses, magazines, an iPhone and a, um, bigass tire? Is this really working with the aesthetic of this room?
There is no shortage of car-branded crap for sale and this tire speaker is just the latest one, if not the oddest. It's called the Pirelli P Zero Sound. Pirelli, a tire company, met up with IXOOST, an Italian audio company with a name I'm not even going to attempt to pronounce, and decided to make a Bluetooth speaker together. This speaker that looks like a tire is the result.
The tire is a mini replica of a Formula One tire that the teams use to conduct wind tunnel testing with. From the press release:
The acoustic system includes a powerful amplifier with a 100-watt digital signal processor and is equipped with a 100-millimeter midwoofer as well as a 25-millimeter silk tweeter. The whole system is made entirely in Italy by IXOOST, featuring hand-crafted unique touches and attention to detail.
G/O Media may get a commission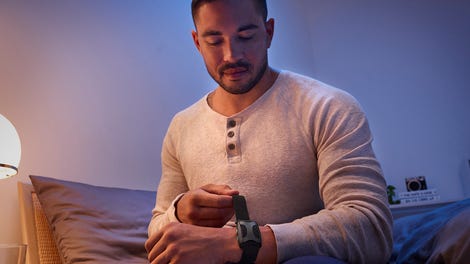 The speaker comes in nine different colors, none of which I'm convinced would match any room aesthetic unless it's a literal Formula One pit. No pricing was included in the release.
Whatever. You're welcomed to try it out for yourself. It's perfect for the enthusiast who delights in confusing his houseguests as to where his soft jazz is coming from.