If it's time to go car shopping again, perhaps skip the Craigslist ads, the enticing CarMax warranty or Aston Martin of Cleveland. This year at the Silverstone Classic auctions in the UK, we find three similar and similarly priced street legal touring car legends—all of which are priced to sell and old enough to import to America. Question is, which one do you pick?
Three pristine cars will be on the block at Silverstone Circuit at the end of July—a 1987 Ford Sierra RS500 Cosworth, a 1990 BMW E30 M3 Sport Evolution and a 1992 Mercedes-Benz 190 E 2.5-16 Evolution II.
I can think of few models more intrinsically tied to the famous Group A DTM battles of the 1980s and 1990s than these. They're dream cars for many of us, including us folks who bought their much more pedestrian and shitty-engined versions to pretend they were race cars at full tilt (I'll raise my hand there.)
All three are road-going homologation specials, all three are legal to bring to the U.S., and all three would make extremely good picks for the next Radwood. Maybe some collector with exquisite taste and a healthy bank account can snatch up all three of them, but if not... which one would you choose?
G/O Media may get a commission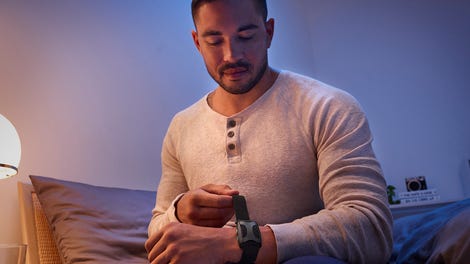 The BMW may be the most obvious choice for someone after an investment piece. After all, we know how much E30 M3s have skyrocketed in value in recent years, and this one is even more special than most—it's no. 139 of only 600 BMW E30 M3 Sport Evolutions ever produced. With just under 80,000 miles on the odometer, its embiggened 2.5-liter inline four has tons of life—and hoonage left in it.
It should go between £85,000 and £95,000, Silverstone estimates. Does it take command of your heart?
Then we have its fearsome, bitter competitor, the 190 E 2.5-16 Evolution II. The final form of the humble 190 series, this one packs one of the most insane aero kits ever fitted to a Mercedes, only 34,000 miles, meticulous dealer service and a 235 horsepower inline four. It's no. 167 of 502 produced.
It's estimated to auction between £130,000 and £150,000. Do you want to give your love to this Benz forever and ever, amen?
Then we come to the one perhaps most unknown to Americans—the Ford Sierra RS500 Cosworth. We only ever got the Sierra as the oddball Merkur XR4Ti, and it was never as cool as this thing. It's production no. 38 of 500 and has just over 10,000 miles, along with "a history file that is bursting with receipts."
It's estimated to sell between £90,000 and £105,000. Can this Sierra climb the mountain of your soul to live in your grace for all eternity?
I would very much like to own all of them, for very different reasons. But for the sake of this exercise you can only choose one. Which would it be?