After Mercedes built a front-engined front-wheel drive compact car, they found that the best thing to do is to throw out the spare tire from the back and jam another 125 hp engine in its place for a top speed of 142mph. Mika Häkkinen approved the idea.
On one hand, Mercedes was proud of the A-Class platform's versatility. On the other, they also needed to come up with something cool in 1998 to prove that their brand new compact was safe and fun after failing Swedish Teknikens Värld's elk test forced them to recall all cars for some major suspension modifications.
The resulting concept, the A 190 Twin Study was presented at the end-of-season motor sports party in the Mercedes-Benz Museum in November, 1998, with all-wheel drive thanks to the additional engine at the back, a combined output of 250 horsepower and a zero-to-sixty time of 5.7 seconds.
The prototype used production components and the A-Class' optional automatic clutch, which synchronized the two engines electronically. The new 1.9 powering the rear axle could also be switched off by pressing a button on the dash, turning the car back to a standard 125hp front-wheel drive A Class.
G/O Media may get a commission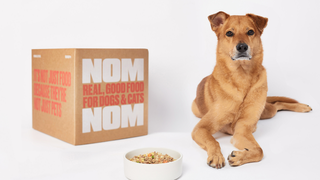 The added weight and higher performance demanded better brakes and suspension too, so at the front, the Twin Study had a set of the E 55 AMG's brakes under 18 inch wheels with 225/35 tires. The fenders had to be flared by 10 millimeters to make them fit, and Mercedes also improved cooling and added downforce by using a body kit with a front spoiler, side skirts and a broader and lower rear apron.
While the Twin Study remained a one four-off, Mika Häkkinen and David Coulthard had their fun with the concept following the reveal of their own special edition A Classes, both of which were limited to 125 units. These were airbrushed to McLaren colors, sporting either a number 8 or a 7 at the front.
AMG also launched a styling package for the A-Class at Essen in '98, with light-alloy wheels, side skirts, special front and rear aprons, and a twin-pipe exhaust.

Mercedes moved on by introducing the A 190 the following year, with a single 125 horsepower 1.9 at the front, bigger brakes, and upgraded interior and a top speed of 123mph.
The also built another twin-engined A Class, but this time, it was a hybrid. The HyPer study packed a 90 horsepower diesel in the engine compartment and a 34 horsepower electric motor on the rear axle. This all-wheel drive concept could reach 62mph in 8 seconds, while the standard 170 CDI needed 13 to get there. It also averaged 48 miles per gallon, something the Twin Study could only dream of.
Photo credit: Mercedes-Benz
---
Contact the author at mate@jalopnik.com.