This is a first-generation Lexus GS300, only better in many ways. For starters, it's called the Landau. No relation to the vinyl roof on your Cadillac (or Camry.)
It the late 1980s and early 1990s, Toyota and Italdesign were like bread and butter. When Lexus was launched in 1989, Toyota's luxury cars had a chance against the Germans not only because they were well-built and reasonably priced, but also because some of them were drawn by Giorgetto Giugiaro—or at least somebody working close enough to his office.
The 1993 Lexus GS300 was mechanically identical to the 1991 Toyota Aristo. Although the U.S. market didn't get the 4.0-liter V8 1UZ-FE engine with the all-wheel drive drivetrain with the first GS generation, the JDM Toyota was available with the engine you know from the LS400.
G/O Media may get a commission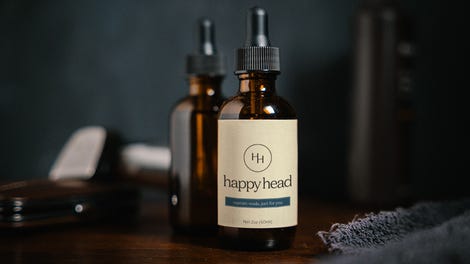 No wonder why the 1994 Lexus Landau was a right-hand drive concept.
While it was based on the floor pan off the Lexus GS 300/Toyota Aristo with its mechanical configuration unchanged, the five-door Landau hatchback was about 24 inches shorter.
Because of that, it also had to be approximately 2 inches taller to give enough room for passengers after the fuel tank got repositioned beneath the rear seats—just like the batteries in some modern hybrids.
The Italians certainly made the Landau look nothing like the top level luxury sedan they started with, and that 249 horsepower V8 with the automatic gearbox and the advanced all-wheel drive system made it capable too. And with this much of the finest leathers inside, Lexus' hatchback was the most luxurious of them all.
Maybe Lancia should have bought the rights. Turbo four, AWD, leather. They got all of that stuff on the shelf in 1994...
Talk about inviting back seats!
Shame they didn't make it; today it would be played off as some kind of crossover. But while this car remained an Italdesign one-off, Lexus did make another Landaulet 17 years later.
This time around, they didn't need Giugiaro's expertise at all, because it was only a hybrid long-wheelbase LS600 with a custom roof, built to become the official wedding car for Prince Albert II of Monaco to Ms. Charlene Wittstock in 2011.
That glass bubble is actually a single piece of polycarbonate specially made by a French company. It's just 8 mm thick, but still weighs 57 pounds. Lexus fixed it to the body through two intermediary parts.
Well, that's something, but I still prefer the Landau that looks like a classy Fiat.
Photo credit: Italdesign and Lexus. Hat tip to Cars That Never Made It!
---
Contact the author at mate@jalopnik.com.