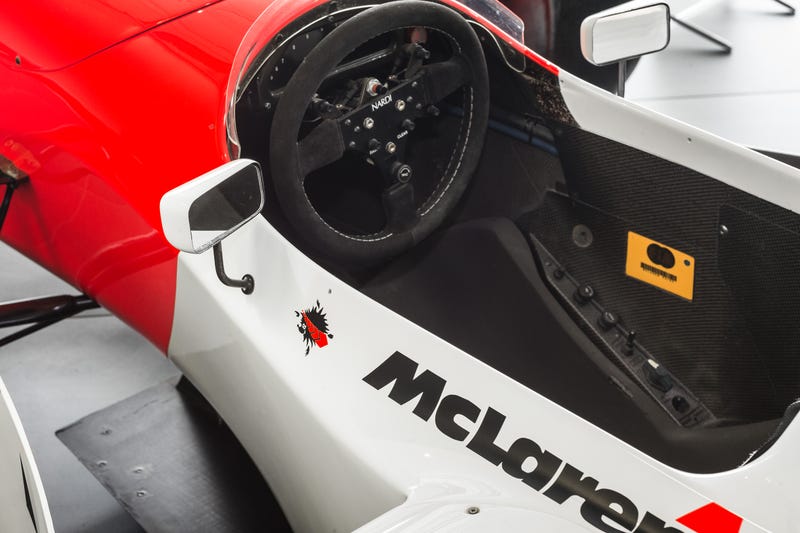 See that 'Roadkill Hedgehog' sticker on Senna's 1993 McLaren MP4/8? It was his message to Williams and their very fast Frenchman Alain Prost.
Both Williams F1 and the European Grand Prix were sponsored by SEGA and their Sonic the Hedgehog franchise at the time. McLaren could have used that money too, as the MP4/8's off-the-shelf Ford-Cosworth engines were underpowered not only compared to Williams' Renault V10s, but also to Benetton's newer Fords.
After rolling up at Donington with the hedgehog sticker on his car for the first time, Senna qualified as fourth behind the two Williams cars and Schumacher's Benetton. But don't think that could stop him from winning the race. He was simply unbelievable in the wet.
And as a reward, they gave him a giant hedgehog. Seriously.
Today, Senna's MP4/8 lives in the McLaren Technology Centre in Woking.