Season 14 of Wheeler Dealers—the British television series centered around the art of buying, restoring, and flipping cars—debuted last week without its most important star: the affable nerdy mechanic, Edd China. And while that might make you think the show is now ruined, the reality is: it isn't. No, Wheeler Dealers remains a glorious bit of gearhead television.
When my coworker Jason wrote about Edd's departure, he said right in the beginning of his article that Edd—the friendly host who goes against the grain of typical "meat-head" T.V. car mechanics—is the biggest reason why Wheeler Dealers receives universal praise. I disagree.
There's A Lot To Love About Wheeler Dealers
Before I continue, let me just say that I like Edd China. He not only knows everything there is to know about what makes cars work, but he communicates complex concepts in clear and concise ways—that's a gift any way you slice it. Add to that the fact that he's funny, relatable and perhaps the most huggable man I've ever seen on a cathode ray tube and the T-Shirt Over Sweater-Wearing British mechanic is a perfect fit for for the show.
Any lesser program would have been toppled by the loss of such a literal and figurative giant, but Wheeler Dealers is so solid in its foundation that, after watching the first episode of Season 14, I'm beginning to think the series made it by mostly unscathed.
The Wheeler Dealers concept starts with great cars; run through the series' episode list, and you'll see gems like the Citroen 2CV, Volkswagen Type II, Willys MB, Lotus Elan and even the Amphicar. Wheeler Dealers not only shows us gorgeous angles of these gems with solid camerawork, but the show tells us the cars' stories, teaching us what makes them unique in the grand scheme of automotive history.
G/O Media may get a commission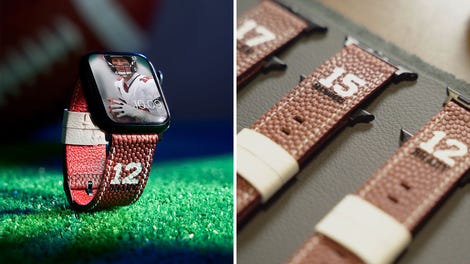 Official NFL PRODUCTS
Official NFL Apple Watch Bands
The show also takes us around the world to introduce us to interesting car sellers, amazing parts suppliers, and fascinating shop owners, the latter of whom often do magnificent work with their hands. Many times, the shops and suppliers are smaller outfits that specialize in particular types of vehicles (like that Lotus supplier in Norfolk, England, and that Willys Jeep supplier in California). These specialized little shops don't often make it to front pages of major publications, but their contributions to the preservation of car culture are nothing short of staggering, and Wheeler Dealers shows us that almost every episode.
Between the gorgeous cars, interesting owners, incredible shops, fun driving footage on often-fantastic roads, stop motion and time lapse views of borderline pornographic wrenching, technical explainers of how cars work and the excitement of just watching someone trying to flip a car for a profit, Wheeler Dealers is built on an extremely sturdy base.

A key component of the show that builds on that base, of course, is the always animated Mike Brewer, who starts every episode driving through some countryside drooling over how great of a deal he's going to get from some poor soon-to-be-ripped-off sucker.
I think, deep down, we all start out each show with a bit of disdain for Mike. In this latest episode, he says during his test drive that he'd be willing to take the 1995 Ford Escort RS Cosworth for $35,000, but then when he gets back to the owner, Mike offers $30,000 and refuses to pay more. After snagging the car for such a cheap price, he tells the seller "You can cry like a baby now, it's mine" and then he says to the camera "Call the police, somebody, I think a robbery just took place."
Yeah, Mike comes across as a bit of a greedy bastard, and I think that's that's one of the reasons why people loved Edd so much. Edd's genial attitude provided contrast to Mike's harsh and sometimes off-putting personality. But now Edd is gone.
Ant Anstead Is Actually Good
Despite being built on a solid foundation, the show definitely would have lost some steam if Edd China had been replaced by a Total Car Bro who just wanted to show you how pretty the sparks were coming off his angle grinder (OK, to be fair, there is this image).

So it's a good thing that the new mechanic in the show, Ant Anstead, is also very capable of making us feel warm and fuzzy inside. No, he doesn't wear T-shirts over long-sleeves, he doesn't have ridiculously wavy gray hair, and his dimensions don't dwarf those of even the most orangutan-ian of TV hosts. But he's relatable, knowledgeable, fun to watch, and seems to genuinely love cars.
Ant, who's been a host in a number of other car-related TV series, comes across in the first episode of Season 14 as a real enthusiast. He not only talks with authority about automotive history and technology, but his emotions seem raw and genuine. Unlike a Total Car Bro, Ant lets out his inner car-dork at all the right times (see the screenshot above, where Ant freaks out after seeing the Ford Escort RS Cosworth for the first time), and it only rarely seems forced.
Is he quite as lovable as his predecessor? Do I want to fall asleep to his voice reciting the words from a Chevrolet Vega Haynes repair manual like I do with Edd? Maybe not. Still, Ant seems like a solid host, which is saying a lot for someone who's only done a single episode. Plus, for a show with a foundation as strong as Wheeler Dealers, a "solid" host is more than enough.
This First Episode Pulled Out All The Stops
It also helped that series 14 started off extremely strong, with Mike buying up a supremely rare 1995 Ford Escort RS Cosworth from a gentleman in California. After an interesting short history lesson, a fun test drive, and some classic Mike Brewer low-balling, we got our first glimpse of Ant in the workshop.

When he's done freaking out about his childhood dream-car, Ant gets to work on a pesky oil leak, showing us how to remove the engine and transmission from the Escort by lifting the body off the front subframe.
Ant separates the engine from the trans, shows viewers the clutch, and identifies the source of the oil leak. Then he cleans the oil pan, and explains a fascinating detail on why the Ford Escort RS Cosworth's sump requires a special liquid gasket instead of a conventional one: because the oil pan houses a shaft to drive the car's front wheels, a standard gasket would allow for too much deflection, which would cause issues in the driveline.
It's a random anecdote, but it's the start of intricate repair work in the episode that makes you wonder about Edd China's reason for leaving the show (Edd said Velocity allegedly wanted to pull back on "detailed and in depth coverage of [his] fixes in the workshop.").
Not only does Ant walk viewers through the engine removal process and the oil sump gasket replacement, but he also does an entire turbo rebuild, describing some of the parts, and explaining why a bit of play in the turbo shaft can have significant effects on engine power.
Seriously, look at these sexy turbo parts on his workbench:
Heck, Ant even draws a diagram explaining—admittedly, in extremely basic terms—the fundamentals of how a turbocharger works:

From there, the episode only gets better, with Ant inviting his friend and legendary automobile designer Frank Stephenson into the shop to have a look at the project. Stephenson, who helped design the Escort RS Cosworth decades ago, reveals that the initial concept for the vehicle—before the bean-counters got involved—included a third wing in the center, below the "whale tail."

When Ant asks Stephenson what he thinks of the Wheeler Dealers' blue Ford Escort rally-mobile, the designer responds: "Perhaps if I had my druthers, I'd put a third wing on it, as intended...I think that would complete the design."
That's when Stephenson actually sketches what the original three-wing design looked like, and Ant goes to work, fabricating a prototype out of wood and fiberglass:
His wing actually ends up looking pretty decent, but both he and Mike wanted to know if it actually adds any downforce, so they take the car—complete with taped-on prototype fiberglass third wing—to a wind tunnel:
And the results, as you can see by Ant and Mike's reactions below, are positive: with the third wing, the car gains 25 pounds of downforce at 100 mph.
With the wing proving functional, Mike tells Ant to paint and mount the wing, after which the final product looks fantastic:
We all feared that, despite Wheeler Dealers' highly entertaining concept, Edd China's departure could water down the show and make us lose interest. But after watching the first episode of season 14, I don't think that has happened.
This latest episode still features a gorgeous and interesting car, it still has the ruthless and slimy Mike Brewer we're all used to, it still introduces us to interesting shops (in this case, it takes us to a powder-coating operation, describing and showing us how the process works), it still includes great little nuggets of automotive history, and it still has plenty of wrenching shots and technical explainers.
From Ant's mention of the car's "later T25 turbo," to his tips about using a magnetic tray to keep the oil pan bolts in order, to his other tip about the nut on the turbocharger shaft being left-hand threaded, to yet another tip about marking the turbocharger housing during disassembly to keep track of orientation, to his anecdote about why the car uses a liquid pan gasket instead of a rubber or cork one, there was definitely plenty of random technical nerdiness involved.
So yes, the show is still great. It removes a funny, friendly and knowledgable host, and replaces him with another funny, friendly and knowledgeable one. Then it wows us with a beautiful Escort RS Cosworth, keeps us interested by demonstrating how to remove the engine and rebuild the turbo, fascinates us by showing one of the car's designers draw up what the rear three-wing setup originally looked like, captivates us with Ant's fabrication of that third wing, and then tops it all off with aerodynamic tests in the wind tunnel and some fun shots of the two guys driving the final product. How could anyone with a pulse not enjoy that?
I'm glad Wheeler Dealers seems to have made it through the tough transition—car culture deserves it. Of course, car culture also deserves Edd China, which is why I'll still be keeping an eye out for future projects of his. Here's to hoping one of them involves reciting Chevy Vega repair manuals.