Do you own a Honda Accord Sport? If so, you made a wise choice, but you may want to go check your ride because wheel thieves seem to be snatching up Sport wheels at a rapid pace.

I happen to think the Honda Accord Sport is a bit of an underrated car. It might not have the curves of the Mazda6, but you get a sharp looking ride that is relatively fun to drive for a family sedan. Honda did a nice job of jazzing it up with the dual exhausts and upgraded wheels. The current generation Accord Sport comes standard with some snazzy 19-inch alloys. Apparently, there is a growing black market for Sport wheels and reports of thefts have been popping up all over the country for awhile.
Last week, NJ.com had a story about an off-duty police officer who had the wheels stolen off of his Accord. He found his car up on blocks and the lug nuts in the street.
But that was just the most recent theft—back in January of 2015, ClickOrlando.com ran a story that reported several thefts of Accord rims in the vicinity. This is when the Sport had 18-inch wheels, still a nice looking set, but it seems the refreshed model with the larger wheels has encouraged even more wheel snatching. From the story:
Orange County deputies confirmed to Local 6 they're seeing at least a couple of Accord Sport models left on blocks, minus the wheels, each month. And pictures sent to Local 6 show the problem is worse than that - Honda Accord Sports targeted in gated subdivisions in Seminole and Orange Counties, all perched on blocks, wheels stolen in the middle of the night.
G/O Media may get a commission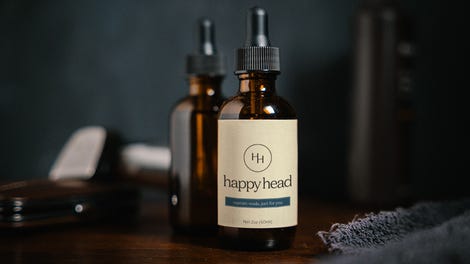 So what should you do if you own an Accord Sport and don't want to find your car sans-wheels? The first step is to get some wheel locks. They are available at any auto parts store or your local dealership. You can also grab a pair like this online for about $40.

Some people recommend getting more than one set of locking nuts with a different key. A determined thief can get locks off without some extra effort, but it will take them a bit longer to do so.
Here are some other tips to keep your wheels where they belong:
Park in a closed garage or a well-lit area with lots of people. If you have to park in a lot or a pay garage, try to find a spot that is in view of a security camera. When street parking, get near to the curb as possible.

Turn your wheels as much as possible. Turned wheels are harder to remove because the steering column will lock if the key is not in the ignition.

Install a vehicle alarm that is sensitive enough to go off if your wheels are being tampered with. Thieves tend not to like loud noises, anything that will draw attention should encourage them to find another target.

All of these precautions can't guarantee that a thief won't snatch your rims, but it is all about making your car a more difficult target.
Of course, if you are determined to prevent wheel theft, you could invest in one of these heavy duty wheel locks or take more extreme measures to protect your ride.
(H/T to SaveTheIntegras wants an EP3)