"Jeep Day" 2016 is now over; the company has pulled the veils off all seven one-off concepts they created in honor of Jeep's 75th anniversary and the 50th anniversary of the annual "Easter Jeep Safari" enthusiast meet in Moab. So, which one are you begging to get built this year?

I'm sure plenty of you are just planning on complaining that you'll never be able to buy any of these, but I chose to be in favor of Jeep's tradition of teasing us.
Given the choice between seeing the fantasies of the company's designers or not, I'll take this annual batch of batshit vehicles every time!
And the fact that they're all based on existing platforms we know and love makes it even cooler. Plus, it provides plenty of inspiration to customizers and the aftermarket down the road.
So, let's here what you liked, or hated, about this year's crop. In case you've already forgotten, here's the 2016 lineup again:
G/O Media may get a commission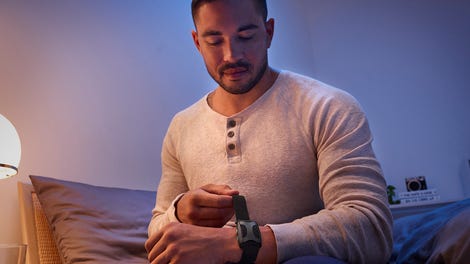 Want my opinion? Too bad, I'm going to make you scroll past it anyway.
2016 looked like a decent year overall. Jeep's designers definitely stuck with the hits: FC pickup, Hellcat something, Kaiser-style truck.
The Comanche, even though it's a well-worn name on a platform we've all gotten pretty familiar with thanks to Jeep's relentless marketing, feels like the most interesting project this time around.
It seems to me like this was intended to be the star of the show; Renegade is still the model Jeep is trying to hock the hardest, "Comanche" is perennially popular with enthusiasts. The connection between this and the original (real) Comanche is even pretty solid—that too was a unibody truck.
What surprised me more was the decision to stick a military look on it. The original Comanche (or its SUV sister the original XJ Cherokee) were memorialized as war machines. In fact, I'd say those vehicles are much more defined by 1980s design language than 1960s, which this concept is definitely leaning towards with that hungry horse roof and spartan utility bed.
If I were turning a Renegade into a Comanche, I would have stuck with a solid roof, a real simple box bed, and gone heavy on the retro graphics with a heavier focus on making the interior look retro. Think Marty McFly's Toyota, but with more Marty McFly's shoes kind of coloring.
Anyway, the military motif is cool too—even if Jeep leans a little hard on it sometimes. As a side note, 32-inch tires look awesome on this hog!
As we mentioned, we're heading to Utah to see these things in person next week. So, prepare yourselves for a fresh pile of hyperbole and overly saturated images featuring these babies soon enough!

---
Contact the author at andrew@jalopnik.com.