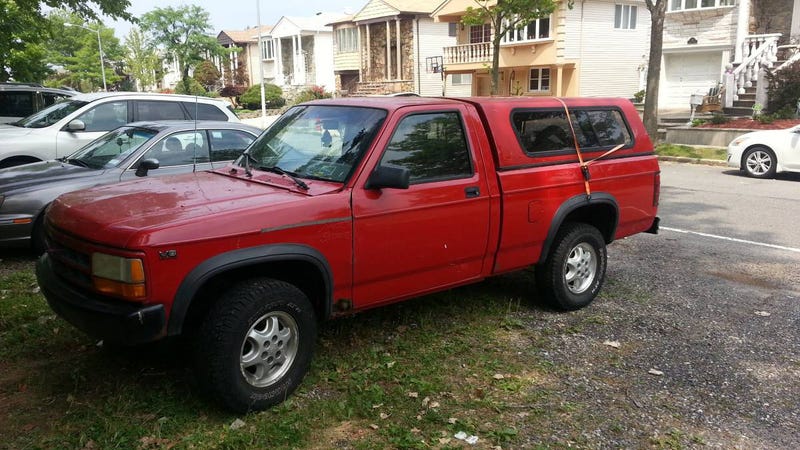 There are two rules here: it has to run and drive.

Above is a 1994 Dodge Dakota 4x4. It has a V8. It has a manual transmission. It has not one, not two, not three but four wheel drive. Nice. What price is asked of this excellence? No more than $400. Excellent.
According to the seller, the car has four "good" tires, the transmission "shudders" and the rust is described as "badly."

Still! It's the cheapest running car on New York City's CL, at least the cheapest that has a manual. I'd take it over any number of higher-priced cars in the listings today. There's pride in this truck, even though the engine has, uh, "its own issues."

What's the lowest-cost car on your local?