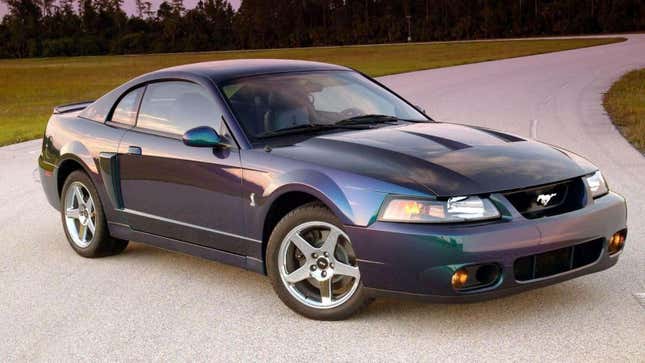 The Ford Mustang is a good car. You could argue that, since its inception in the '60s, it's been one of the best — almost constantly, save for a little blip around the oil embargo. It's an icon of affordable performance, with top trims that can make supercars sweat, but the age old question remains: Which Mustang is the best?

I don't necessarily mean the fastest, though that can certainly be the reasoning behind your choice. You could pick the best-looking, the most comfortable, the rarest, or just the one you grew up with. With nearly 60 years of VINs to pick from, what's the best Mustang that Ford ever made?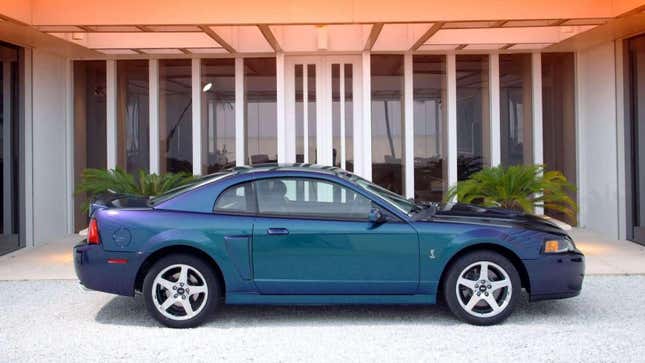 My pick, unsurprisingly, is the Mystichrome Cobra. I've long held that the New Edge body style is one of the Mustang's best, and I'm a sucker for color-shifting purple paint. Putting those two together is almost cheating — of course this is going to be my favorite Mustang.
It doesn't have to be yours, though. Do you prefer the straight-line speed of the GT500, or the corner-carving capability of the GT350? Do you think Mustangs peaked in 1964.5, and that everything after is a travesty? Leave your answers below, and we'll pick out the best later in the week.