It's getting real out here in these Southwest Detroit streets as not one, but several "no-hipster" tags are popping up all over that part of town.
While people on social media debate exactly who's behind it all ("It's not written in Spanish or Ebonics so it's obviously a white person!"), the biggest fear Detroit hipsters have right now is that writers will begin snooping around West Vernor looking for something to add to the nonstop bankruptcy coverage. The potential narrative? "As Detroit seeks new residents, some face an unfriendly welcome." There's your inevitable New York Times headline.
But! If you play your cards right, you, my friendly Detroit hipster, can avoid giving such writers ammunition to pit one community against the other. I mean, we all know the bottom line here: You need a roof over your head and you don't want to pay a million dollars to have one.
But by no fault of our own, all of us 20- and 30-somethings, hipster or not, are perceived as entitled and spoiled. To not look like you're entitled and spoiled and exacerbate this simmering war between the residents and the recently relocated, here's what to do when approached by a reporter.
G/O Media may get a commission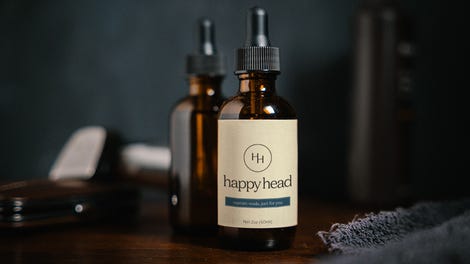 Be like:
"I was interested in living in Detroit and the home I live in fits my budgetary needs. It's got hardwood floors and is close to local shopping, and I can ride my bike to work. What more could you ask for?"
Don't be all like:
"I CAME HERE FROM ST. CLAIR SHORES SIX MONTHS AGO AND BEFORE I CAME THIS HOUSE WAS A DUMP, AND MY HISTORICALLY AND SYSTEMATICALLY DISENFRANCHISED NEIGHBORS SHOULD BE KISSING MY WHITE HIPSTER ASS THAT I EVEN BOTHERED TO SPEND MY HARD-EARNED BARISTA DOLLARS FIXING UP THIS PIECE OF SHIT. DON'T THESE PEOPLE KNOW WE'RE TRYING TO SAVE THIS NEIGHBORHOOD AND WE'RE THE ONLY ONES WHO CAN DO IT? OH BY THE WAY I'VE MANAGED TO SURVIVE THESE ROUGH STREETS SO THE REST OF YOU PEOPLE NORTH OF 8 MILE CAN SUCK IT!"
A friendly tip, lest you end up looking like a wannabe savior in a Neal Rubin column.
[Photo via the always delightful Underachieving Detroit Hipster Guy]