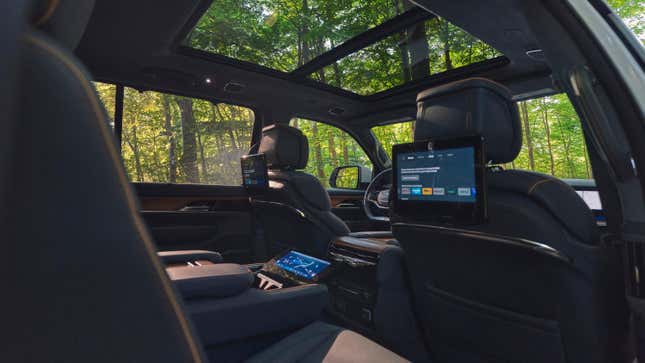 Whether you're in a relationship or not, you might be aware of an important holiday coming up. If you guessed President's Day, you're probably single (or will be). I'm talking about Valentine's Day — the day for lovers. While many a couple may find themselves enjoying dinner and perhaps spending the night in some beautiful, luxurious locale, others might not be so lucky. But that doesn't mean you can't get lucky.

Maybe a hotel room is too rich for your wallet, or you simply can't wait to get your date back to a comfortable place so you can do the deed. Totally okay! No judgment here. But if you are going to have sex in the car, what car is the best or most ideal car to have sex in?

My personal pick would be the Jeep Grand Wagoneer. As someone who has managed alright in a Pontiac Solstice, the Wagoneer in comparison is a rolling Ritz Carlton. You could plan your entire date in the car, with room to spare.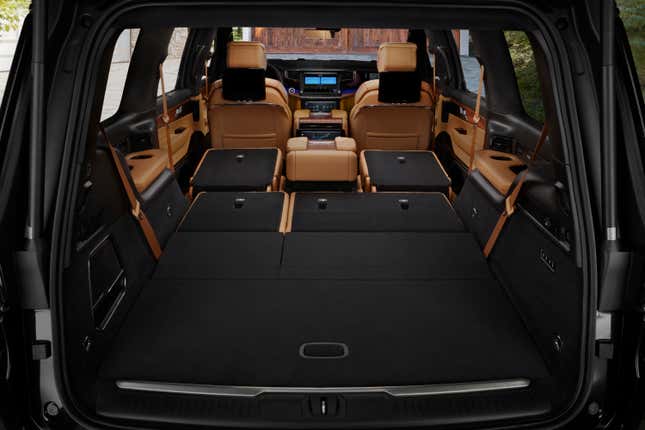 Plus, you can watch something romantic using the Amazon Fire TV, or set the car's "mood curator" system to display a crackling fireplace on the Wagoneer's 75 inches of interior screens, ambient lighting. This baby even has a front console fridge for some non-alcoholic bubbly. Then just fold the rear seats flat and you have over 94 cubic feet of room for the rest of your date.

It's not required to have something that big and luxurious to fool around in. So, lets us know what cars you think are the best for getting down, doing the deed, making it happen, down in the comments below. We'll post your ideal recommendations on Valentine's Day. Stay tuned.