McLaren's Formula One cars have been fairly terrible as of late, but its high-end road cars are unimpeachable. They're big, beefy, twin-turbo V8 carbon-eaters, although McLaren admits the future is electrified and possibly even fully electric. So an announcement from the company today could be a big step in that direction.

McLaren Applied Technologies have today, apropos not a huge amount, announced an electric hypercar powertrain—without the car. Meet the Combined Traction Unit 400. It might sound like something a lot of agriculturally-themed Transformers combine into but it's actually pretty bleeding edge stuff:
It looks a bit like something you'd find while scraping cat hair out of the innards of your Dyson but the basic lowdown is that this has the output of a midrange Tesla at 400kW.
However, what the CTU-400 has beyond that is an extraordinary power density; 4.4kW/kg, for a dual-motored powertrain. That might not sound that impressive but there's two torque-vectored gear systems in there, as well as the magnetic motors, which adds a lot of performance but makes a powertrain chonky.
Four-wheel drive is what's offered by the two motor, two gearbox system and while we don't know the actual weight of the e-axle a bit of quick maths puts it around 419 pounds, which is 150 pounds lighter than an equivalent horsepower V8.
G/O Media may get a commission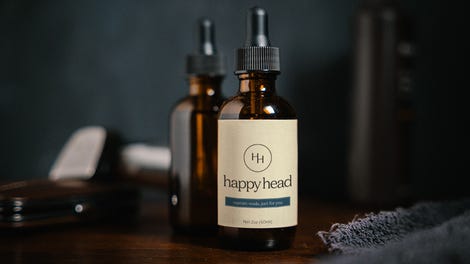 It's also boasting an unusual single link to the battery, going through two inverters to the motors and another single link to the drive train, which is then ultra-adaptive by drawing on one or both of the motors for power. Being sold not as a powertrain but an "e-axle" it's intended to deliver the ultimate control and performance. Probably.

We don't actually know what it could do in a car—because it hasn't been built for a car. It's just... been done. Like any normal R&D, you know.
Mclaren Applied Technologies, which as you may have guessed is the applied technologies wing of the enterprise, are making the Gen2 battery for Formula E though. They have a more-than-passing interest in the technologies at least. Fair enough, battery tech is a big gap in Western car manufacturers' knowledge, so there's an obvious sales opportunity there beyond being the supplier to an FIA championship. Formula E teams make their own power trains, though, so there's no need to design one for that - and this ain't it, in any case.
The strong implication is that they're intending to supply them to other car companies; the McLaren brand gets to say it's powering high-end EVs without actually troubling their existing customer base by making any, at least until that does happen at some point. A key note from a news release: "Bespoke variants can be provided to suit customer performance and package requirements."
Tim Strafford, Automotive Director at McLaren Applied Technologies, described it in the announcement as "for the automotive market" but it would beggar belief that McLaren would be announcing a powertrain and not a concept hypercar if they were intending to make one.

And it's not just McLaren on the project, to be fair—the magnetic motors were supplied by Integral Powertrain, whose website says they help OEMs provide in-vehicle technology. And Hewland Engineering made the two gear boxes. This is curious, as they're racing specialists most recently responsible for the new Formula 2 car's gearbox.
Anyway, whatever it's for you can see it denuded from all those wheels and stuff at the Cenex Low Carbon Vehicle event in Bedfordshire, a few miles from where Lewis Hamilton grew up. Which, for now, is this thing's closest link to a race car, but we shall see.
Hazel Southwell is a freelance motorsport journalist. She officially lives in London and unofficially on the departures side of Heathrow Terminal 2. She has one cat.