The 2017 Chevy Colorado ZR2 was a huge surprise when it stomped its way on to the LA Auto Show floor with meaty 31-inch tires, two locking differentials and a suspension system that is well and truly seems technology ahead of everything else in the off-road scene. Let's go deep into detail with the engineers behind it.
thWhen Chevy invited us to an abandoned warehouse they'd rented out in downtown Los Angeles' industrial wasteland, I was hoping I'd get to drive through some barrels or hit a few jumps Hollywood style. We didn't crash into anything but we did get a little demonstration lap around an off-road course.
But much more interesting than that was the tour we got around the truck's shock absorbers by reps from Mulitmatic– the same brainiacs who design suspension for F1 cars. This technology is only on a handful of road cars, and the ZR2 is the first off-road application ever of what's called a "spool valve" suspension system. We got to ride along with the system and you can watch right here:
We also took a full tour of everything involved in this truck and its suspension. I will warn you, it is incredibly nerdy, but you like that, so watch it here:
I highly recommend you watch the video to get the scoop on how spool valves work and why they're superior to shim valves straight from a guy who spent years working with this stuff.
G/O Media may get a commission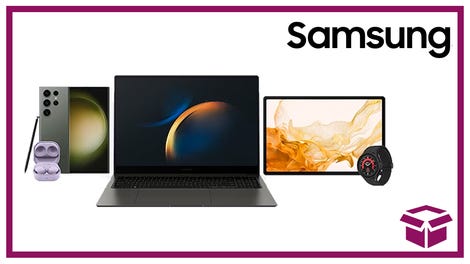 24 hour deals
Discover Samsung - Daily Deal
But the short story is:
Standard shocks are basically cylinders with a stack of metal discs that are all different levels of stiffness. Some are thick and hard to bend, some you could flex between two fingers. The science of suspension, typically, involves figuring out what order and size to build that stack of discs so the fluid inside a shock tube flows in such a way that the shock provides the right feedback in turns and cousin in bumps while maintaining stability.
A spool valve shock does away with that shim stack and replaces it with, well, spool valves. Conceptually they perform the same function–regulating fluid flow in such a way that the shock can seamlessly switch between keeping your car planted and absorbing impacts.
The spool value technology is theoretically superior primarily because it's much more precise. While traditional shocks are backing on bending metal, the spool valve has exactly-designed pin-holes that supposedly provide much better consistency and specific tuning.
Practically speaking with the ZR2, this should translate to better on-road and off-road performance without sacrificing either.
This type of tech is typically found on F1 cars, and has only made its way to the street in a small handful of applications. As to how the high-speed, flat-surface F1 racing concepts carried over to off-road: basically everything just got bigger!