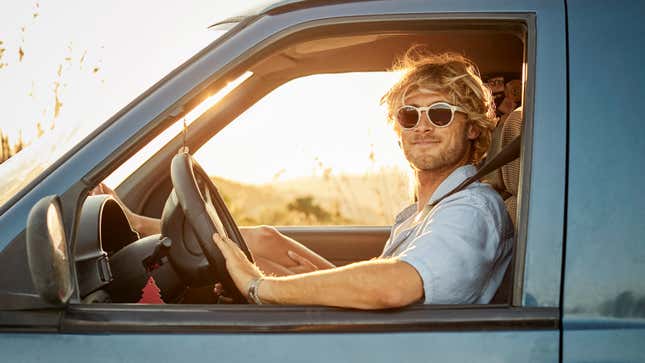 It's the end of summer, but there's still plenty of time to get out and drive. Of course, if you're out driving your classic or your project or your pride and joy, you probably want to look and feel cool when you're doing it. The best way to make you feel awesome while you're ripping around town is clearly to blast some excellent music. What I want to know is, what music do you listen to that makes you feel like a boss when driving?
My go-to of late has been the Swedish (and one American) weirdos, the Viagra Boys, and specifically the song "Punk Rock Loser" from their most recent record, Cave World. It has the perfect tempo for cruising around my city, and the lyrics are very funny.
I was just listening to it this morning while dropping my wife off at work in a $400,000 restomod Chevy K5 Blazer (review coming soon) and looking like a total knob-lord while doing it. It was perfect. I highly recommend the experience or something like it.
That said, now it's your turn, feral commentariat. Give me the music that makes you feel really cool when you're driving. YouTube links are mandatory, nerds.