What makes Jimmie Johnson so much better than Dale Jr.? Why can Felipe Massa never keep pace with Fernando Alonso? What is it that makes the top drivers stand tall above the rest? Is it purely a greater dedication to the cause, or maybe they're just braver? Perhaps it is simply a matter of genetics?
But can YOU make the step from being a "good" driver to a "great" one?
There is something mesmerizing about watching a racer at the top of their game, crushing the opposition, doing things no other driver could dream of. Remember Ayrton Senna claiming pole position at Monaco in 1988 by 1.5 seconds? How the hell did he do that?
Ex F1 driver, John Watson, once told the story about when he was piloting his Formula One car around the Brands Hatch racetrack in southern England. He had just finished his qualifying lap and was preparing to pit. Coming into a complex known as Dingle Dell, Watson let a young guy with a bright yellow helmet fly past, and proceeded to watch in awe as Senna tackled the treacherous turns. "It was like the car was dancing," Watson said. "He was doing things that I hadn't even thought about, let alone put into practice. In that moment, I realized my time as a professional race car driver was effectively over."
Senna is a good example, because he was not just great, he was legendary. The man himself claimed on occasions to feel the presence of God riding with him. That he would fall into somewhat of a trance as he embarked on qualifying laps that left onlookers stunned. He was special.
G/O Media may get a commission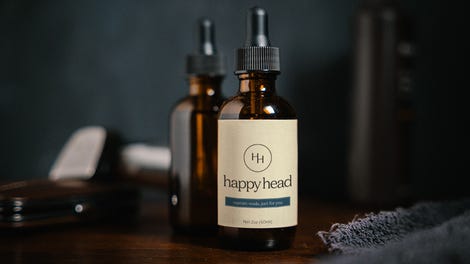 No doubt Senna was as dedicated, if not more so, than anyone else on the grid. To him, racing came first, and he would risk everything to be number one. Perhaps you could say he was braver than the others, or perhaps he simply had a resounding faith in his own ability. Or maybe he merely thought that he was invincible, and nothing would ever go wrong. One question that is without doubt is, with Senna, it IS genetics. You can't teach someone to be that good. You can learn from him, yes, but there will never be another man like Ayrton Senna.
Guys like Sebastian Vettel and Michael Schumacher are different. Both have displayed utter dominance, and there is no question about their dedication. But the German duo did not dominate in the lower formulas, like Senna. They were good, of course, but were not expected to be as brilliant as they turned out to be. Vettel was beaten by his own teammate, Paul DiResta, in Formula 3, and Schumacher spent his formative years being known as solid, if unspectacular.
These drivers came into their own when they reached Formula One. Perhaps a product of the right environment, and a high-powered F1 car undoubtedly suiting their driving styles more than the previous cars they had raced.
On the flip side, Jan Magnussen is a driver who dominated the junior ranks in the mid 90's, besting even Senna's records, and being tipped as a future F1 megastar. Simply put, he was exceptional. But when he made it to Formula One, he was a flop, and appeared to never belong. Why? Maybe the cars just didn't suit him. Or perhaps the team never offered him the right environment to thrive. More likely, the problem was his lack of dedication. A routine smoker that refused to quit, despite the pressure of teams like McLaren. The guy wasn't willing to commit like Senna, and in a world of tenths, that make all the difference.
Lewis Hamilton is undoubtedly one of the most outstanding drivers to come through the ranks in recent years. He was picked up as teenager by McLaren and offered every opportunity imaginable — from a financial standpoint, technical standpoint, and educational standpoint. He was a driver that initially showed potential, and was then groomed into a Formula One world champion by a team that is full of them. Is he genetically incomparable, or is it a case of having opportunities unobtainable by others? Likely, a bit of both.
Personally, I believe a big part of a driver's success is mental. They believe deep down in the pit of their heart that they are undisputedly the best. They believe they are deserving of the top spot, with a God given right to be number one. There is a level of cockiness that is distinguished, but in many ways, that is simply an expression of extreme confidence.
Talent and genetics are certainly imperative, and it's fair to say that if you are a genuinely good driver, you must have a level of accompanying talent. Some may have more, but displaying mental strength and an aptitude for learning can overcome any deficiencies you may have.
Dedication is, of course, vital to becoming great. Take the Magnussen example; a lack of desire can squash any genetic advantage he may have had. For the amateur hoping to become a pro, this, mixed with a sponge-like ability to absorb knowledge, is paramount to have any chance of success.
The correct environment is also essential. Everyone needs a year where the stars align, the car is right, and they thrash the competition to aid in developing the core belief that is required to stand tall above the rest.
Ayrton Senna once said, "I continuously go further and further, learning about my own limitations, my body's limitations, psychological limitations. It's a way of life for me." And while we might never be like Senna, pushing one's limits, an unwavering focus and belief in our own ability, and a capacity to recognize that we can always improve, gives any good driver a real opportunity to become great.
---
About the author: @Alex_Lloyd began racing in the U.S. in 2006. He won the Indy Lights championship in 2007. He's competed in the Daytona 24-hour twice and the Indianapolis 500 four times — placing fourth in 2010. The native of MADchester, UK began racing karts at age 8, open-wheel race cars at 16 and finished second to Formula One World Champion - and close friend - Lewis Hamilton, in the 2003 British Formula Renault Championship, followed by a stint representing Great Britain in A1GP and winning races in Formula 3000. He lives in Indianapolis with his wife Samantha (also from England) and three young "Hoosier" children. He also enjoys racing in triathlons and is rather partial to a good old English cup of tea. But not crumpets.