The Tesla Model 3, Elon Musk's electric "everyman" car, has landed in Southern California. With any luck, it should be shipping out to its first new owners by the end of 2017. Well before that, we got to spend a few sweet seconds in the passenger seat, and here's what it felt like.

In the interest of full disclosure: I took a three-minute ride around a lollipop-shaped "road course" that was about as dark as the set of Blade Runner. My experience in the car was, to put it simply, limited, but I made the most of it.
Some of you rode along with me via livestream, but here's a bit of a breakdown now that I've had a minute to process the experience.
This car is also considered a prototype, meaning the final version will be extremely close but may be tweaked from the car we spent a tiny bit of time in here.
Aggressively Spartan Interior
G/O Media may get a commission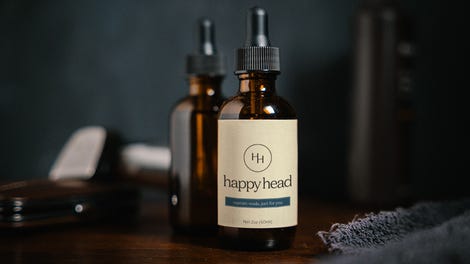 From the left-rear passenger seat I couldn't see any dash gauges, vents or storage compartments. The center-console looked like it had a hinge on it somewhere, but the whole vibe was "clean." Like, surgically clean.
I got the impression that Musk's designers took some inspiration from the people who design Apple laptops.

Except For That TV Screen On The Dash
The horizontally-oriented infotainment screen is big enough to host a Super Bowl party at. In a market where buyers seem to think "screen size equals awesomeness" I suppose that makes sense. It also eliminates the need for hard buttons, making the controls easier to design and update.

Whether or not this will be distracting or helpful remains to be seen. In the dark of the night, it almost seemed tough to see around the monitor. At least from the back seat. Then again, I was pretty transfixed on it, out of sheer wonderment.
Not Ludicrous But Very Quick
Our driver mashed it on what was probably a 1,000 yard straight. The acceleration experience was somewhere between "Okay, I'm impressed" and "Hey man, take it easy." It was still short of "Sucking my eyes out my asshole," which is pretty much what a Model X at full tilt in Ludicrous Mode feels like.

Apparently quicker versions of the Model 3 than the one I rode in are coming. Some reports say the top ones will hit 60 mph from a stop in under four seconds, which is very quick.
It's Quiet
We didn't drive far enough to nitpick on road noise, but I will say the club beats blaring from speakers outside became remarkably hard to hear once the car's door shut.

On the move, the whirr of the wheels was barely perceptible over the three of us talking.
The Ride
In our lap around Tesla's Hawthorne, California road course I can tell you that the car felt completely flat.

But the surface was so nice I think my 300,000 mile truck would have felt smooth, so if you read any in-depth suspension analysis from anybody who was at the same event that I was you can count on them talking out their butts.
Reasonable Rear Seat Room Too
I'm a scrawny six feet tall, and while my shins were touching the driver's seat in front of me I felt pretty good. Early predictions that the dimensions would be BMW 3 Series/Mercedes C-Class/Audi A4-sized seemed about right from the back seat.
The driver and front passenger looked pretty cozy. Two adult elbows would fight for space on top of the center console.
Seat material was taut but cushioning. More research is required to find out how long the seat really feels decent.
Two people in the back seat didn't have any issues encroaching on their respective personal space bubbles, but three adults taking rides looked pretty much as laughable as any other small sedan.
The Glass Roof Steals The Show
The windshield, roof and rear window in the Model 3 is one continuous piece of glass. That's a design feature people have been fantasizing about since somebody first thought up The Jetsons and holy cow is it a sight to behold.
Even in all the smoke-and-darkness ambiance, the glass roof made the relatively compact interior feel simply boundless.
I can't wait to see what this feels like from the inside in the daylight, especially in a visually interesting area like the heart of a big city or mountain roads. Surely some kind of tinting is in place to keep the car from turning into a human-cooking greenhouse, but we'll have to look into that more later.
The Verdict
After a few minutes? Inconclusive. But I like what I see so far. I'd be tempted to plunk some money down on this baby based on that all-glass roof alone. Stay tuned for bigger breakdowns and hopefully some real driving impressions coming up soon.
I'm sure you guys already have questions; drop them in the comments and I'll do my best to apply what I learned for you.