We are fortunate to have access to some great affordable performance cars. While there is no shortage of reasonably priced hot-hatchbacks and compacts, many drivers still want the purity and the dorrrifto possibilities of rear-wheel-drive. So what's the best pick if you only have a $30k budget?
For the purposes of narrowing the field, and because I don't like convertibles, I kept this list to manual transmission, rear-drive, coupes. If you prefer an open top experience feel free to post your rear-drive convertible bargains in the comments.
New Cars
Nissan 370z ($26,750 original MSRP: $31,150) - I had almost forgot about the Z, but our man Ballaban just borrowed a 370 vert for a test-drive (more on that coming soon) and it reminded all of us that these are still pretty cool cars. If you can get them at the right price; 330hp for under 30k is a great buy, even if the car is a tad heavy.
Ford Mustang GT ($24,532 -original MSRP $33,230) - With the all new 2015 due to hit the showrooms soon, dealers are going deep to off-load their inventory of "dated" '14 Stangs. Personally I like the look of this generation better. And it is hard to argue with 420hp for under 25 grand.
G/O Media may get a commission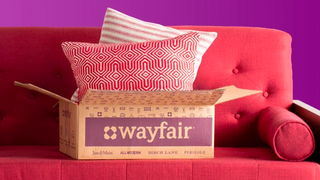 Big deals
Wayfair Surplus Sale
Subaru BRZ ($23,849 original MSRP: $26,482 )- So this may the the most hyped "affordable" sports-car in the past few years. It was damn near impossible to get any type of discount when these hit the scene, but now they are selling for very reasonable prices. The Toyobaru is all about "balance" and "handling;" so if power is what you are after your money is better spent elsewhere.
Hyundai Genesis Coupe 3.8 ($23,435 original MSRP: $30,335) Like the Z, the Gen Coupe tends to get passed over. Hyundai still has a way to go in order to make a "proper sports-car" but for the money you get a stylish, quick, and well-equipped ride with long powertrain warranty...that I'm sure will come in hand-brake handy
Pre-Owned
2013 BMW 135i ($29,987 with 8,763 miles) I was going to throw a E46 M3 in this spot as there are plenty to be had for under 30k, but I think the 135 gives you pretty much the same performance and the cushion of some warranty coverage.
2007 Porsche Cayman S ($27,998 with 32,945 miles)- I love me some 911, but there is a part of me that prefers the Cayman...for reasons, mostly the proportions and the mid-engine layout. This one is almost 8 years old, but it will make you feel at least 10 years younger.
2004 Chevrolet Corvette Z06 ($29,975 with 11,555 miles)- Do Vette owners ever drive their cars? There were pages upon pages of 10+ year old cars with less than 20k miles on the clock. So the C5 looks a bit dated compared to the new Stingray, but for half the price you can roll up to your local racetrack and still lay down a serious lap-time.
CPO 2010 Dodge Challenger SRT8 ($30,000 with 11,901 miles)- Sometimes you don't care about "lap times" or "handling"...sometimes you just want to cruise around, look badass, smoke the tires and make a lot of noise. Also there is only one appropriate color for the Challenger and that is black...o.k. maybe Plum Crazy.
So which one is the "best value"? That is a tough question to answer because it really all depends on what kind of driver you are. In the new category, I would give the win to the Mustang GT. It has the most performance per dollar and the biggest discount from MSRP. In the pre-owned category that Z06 is really tempting, but I would take the 135. It is the newest car of the bunch so it provides some peace of mind with the balance of the factory warranty. The BMW also strikes a really good balance between handling, speed, and quality.
Know of some other great rear-drive values? Drop them in below!
If you have a question, a tip, or something you would like to to share about car-buying, drop me a line at AutomatchConsulting@gmail.com and be sure to include your Kinja handle.