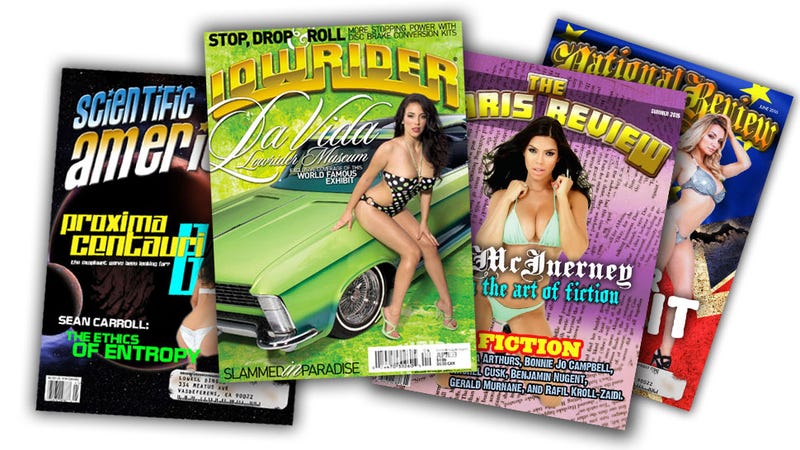 This year, Lowrider magazine – the journal of record for lowrider culture –ended its decades-long practice of featuring a scantily-clad woman on their covers. While this is for the best, it did get me wondering a bit about what would happen if other magazines picked up the practice, and switched to a 2015-and-earlier Lowrider style.

I used the Jalopnik Parallel Universe Fax Machine to get these images from a parallel universe where all magazines followed the pre-2016 Lowrider stylebook. Looking at it for other magazines makes it pretty clear how ridiculous it really was.
I think these snapshots sent from that alternate universe show that Lowrider made the right choice, even if it wasn't an easy one, going against nearly four decades of tradition. Women have a place in gearhead cultures well beyond bending over a (admittedly astoundingly well-painted) hood.
So, good job, Lowrider!