I didn't expect to be test riding the 500-pound 2019 Indian FTR1200 exclusively by flinging it around the dirt like a flat track racer, but I managed to survive with a fat smile on my face anyway.

(Full Disclosure: Indian Motorcycles wanted me to come ride its new FTR1200 so bad it invited me to Portland for the tenth anniversary of The One Show. It also put me up in a posh hotel and kept me full of coffee and food.)
The plan was actually to swap between race-prepared Super Hooligan series race bikes and the stock FTR1200 on the track one day, then ride this thing on the street the next, to get some semblance of a normal road test in. But it turns out Portland, Ore. in February is a tough venue for motorcycling.
Once the weatherman started talking about several inches of snow... yeah, no. Riding in the rain is fine, if uncomfortable, but snow and ice? No, thanks.
G/O Media may get a commission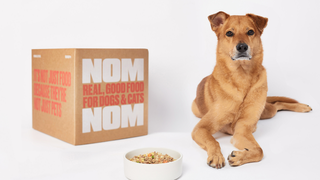 But just because my FTR1200 experience was going to be confined to a stadium didn't mean we wouldn't be able to thrash. In fact, that's all we did, and anyone who is familiar with flat track motorcycling will already know that it's a wild one-brake tail-sliding party.
The FTR1200 might be the most anticipated new Indian motorcycle of the company's history, and I was equal parts excited and nervous listening to Indian's professional Super Hooligan series dirt track racer, Jordan Graham, talk through the basics of riding a big bike like this on dirt.
Graham's tips basically boiled down to:
Don't go faster than you're comfortable going
Try to plot a path that makes the oval as much of a circle as you can (wide on the straights, tight to the apex in the two corners)
Have fun.
The Indian FTR1200 is so new that Graham hadn't even ridden his race-prepared bike yet. To shake it down he got on, grabbed a handful of throttle, and rocketed away with a flourish. With specialty tires, a lot of the ancillaries removed, and more power, the Super Hooligan race spec bike is stupid fast and silly loud.
Even out-of-the-box, the FTR is pretty fierce. The 1203cc engine makes a claimed 120 HP and 85 ft-lb of torque, which is a lot even on a machine that's a portly 518 pounds with a full tank of gas.

Graham came back from his solo jaunt with a huge smile on his face, exclaiming that the new ride was "way better than his 2018 Scout." I jokingly asked the assembled members of the Indian team if his reaction was scripted for my benefit, they responded with a laugh and assured me it was all just Jordan being his charismatic self.

A group of four brand-new zero-mile FTR1200s were wheeled out for us to ride. All four of these bikes were the higher-spec FTR1200 S model, adding a touchscreen dash, adjustable suspension, traction control, stability control, and a trio of selectable ride modes.

The base bike is only available in black and costs $13,499. The S model adds $2,000 to that price tag. The "race replica" red-framed bike in the lineup was fitted as standard with a low-mount slip on Akrapovic "accessory" exhaust. That race replica package is another $1,500. The red frame looks really cool, and the exhaust sounded good, but I'm not sure it sounded $1,500 good.
Tire pressures were adjusted, and front brake levers were removed wholesale from the bike to prevent us flat-tracker noobs from grabbing a fistful of stoppers only to lock up the front on a loose surface, wash out, and tumble ass over handlebar.
I've done that, it sucks.
Locking up the front wheel is a huge no-no when it comes to motorcycles. You know that sensation that your steering wheel isn't doing anything when you experience understeer in a car? The bike is basically doing the same thing, but you also lose stability, and when you're leaned over in the corner of a dirt oval, that means your fragile human body is likely to exit over the high side when the tire finally does find grip.
We were instructed to switch the bikes into rain mode to slow throttle roll, and turn off the traction control, as it would react poorly to big throttle twists on dirt.
Once I was in the saddle, the FTR felt large and comfortable. The handlebars are just low enough to require a slight lean forward, and wide enough to make you feel very much in control. The mid-controls are exactly the style I prefer in a motorcycle, giving me an upright seating position with my legs underneath me.
"Don't be an idiot," I reminded myself.
One last bit of advice from Graham, "That surface is clay, but it's really nice right now. You can almost ride it like asphalt. Tons of grip."
With that I slowly release the clutch and pick up the throttle. Without much frame of reference, I shifted into second to keep engine revs lower and reduce engine braking.
For the first dozen or so laps of the course, I slowly acclimated to the idea of riding a street bike on dirt. Each successive lap I stayed on the throttle later into the corner, got more aggressive with the rear brake, and got on the power earlier coming out of the corner. It's obvious that even in the subdued rain mode—with horsepower reduced to an even 100—this bike has tons of balls to back up its bark. It's got more balls than I do.
I was taking it easy and going slow. Slow enough that I got passed a number of times by faster and more experienced riders who specifically write for motorcycle rags. As a representative of Jalopnik, I got to be the "non-endemic media" guy. It was clear nobody expected too much out of me. I gave it my best effort anyhow.
Pulling in for a break, Graham had been watching my riding and advised me to stay in first gear, sitting my big ol' butt on the outside of the seat so I could stay more upright and get the bike to lean over more through the corner.
It's about weight transfer, and that seating position allowed me to stick my leg out as a counter balance easier, and push more weight into the handlebars.

Where some of the other riders took long lunches and left early on the first bus out of the fairgrounds, I braved the cold to log as many laps in the saddle as I could. This bike, and dirt track riding, is fucking addictive.
This particular brand of endorphin rush is difficult to come by. I've felt it before in particularly quick go-karts, and snowboarding in the Spanish Sierras. It's the freedom that comes from using a highly advanced tool to perform the really specific task of making your body go faster than it was meant to. This is what Maslow meant when he put self actualization at the top of his hierarchy. My mind emptied of all else, and I was focused solely on the task of getting it right, of hitting my marks. I literally lost myself in the moment.
It's possibly the most fun I've ever had on two wheels. I've been riding for over a decade, having sat on everything from a two-stroke 50cc commuter bike to a 1,000-pound front-control cruiser bike with a better sound system than most of my cars, and it's always fun in its own way. Any time a hint of unfettered speed and quasi-competition is added, I'm instantly hooked.
I didn't time my laps, but I have no doubt that I improved throughout the day by orders of magnitude. As my confidence built, both in myself and in this new bike, I was able to induce a bit of lockup on corner entry, a tiny bit of wheel spin through the corner, and a whole lot of traction-limited wiggle on corner exits. As with any kind of motorsport, setting a new personal best feels uplifting. On this bike, in this scenario, on this frigid day, I felt like I'd found heaven.
There was so little in my field of vision, just a simple screen for a dash and a set of handlebars, and the smooth clay-dirt below me. I felt like I was flying. This thing rips!
In the above side-by-side shot, there's me on the stock bike on the left and Graham riding his race-prepped FTR on the right. Obviously, with dedicated dirt tires, a whole lot less weight (both the bike and the rider), and years of experience, Graham was able to get a couple more degrees of lean to his bike than I could. But at least I didn't fall off, so I'll chalk that up to a win.
There isn't much that I can tell you about this motorcycle that would translate to the street. It's fast, but not superbike fast. As sport bikes go, 500 pounds is quite heavy, so it isn't likely that the FTR1200 will be an almighty canyon carver.
This bike definitely favors style over outright performance, but of course style is a huge part of what makes riding motorcycles a desirable activity. And as style goes, I think the FTR1200 S with "race replica" paintwork will go down as an aesthetic icon of American motorcycling.
The simplicity of this bike is perhaps its greatest feature. It looks equal parts vintage and brand new. It crosses multiple disciplines with ease, as I could see spending several hours at a time in the saddle, running across wide open plains just as easily as I could see a fun Sunday morning rip along the Pacific Coast Highway. It's a substantial bike, and it feels it, but it's also comfortable and capable.
Indian is following the Ducati Scrambler method of accessorizing with this bike, offering four different "collections" of accessories to give your FTR1200 a unique style all its own. The Tracker collection makes this bike look even more like its namesake Flat Track Racer (FTR), but the Rally collection makes the bike more overland ready. The Sport collection adds some carbon parts for an aggressive street look, and the Tour collection adds a windshield and bags for long days on the road.
While the S model seems like the bargain of the bunch with its trick suspension, this bike feels like it would play more to its strong suits as an analog experience. Add the brown leather seat for a touch of hipster, and the number plate for a pop of interest, and the base black bike starts to look a little more right. Even a set of aluminum spoked wheels are available as an option for proper throwback vibes. That's how I'd order mine. And I just might. It's a damn good bike, y'all.
By the end of my day in the dirt with this thing, after well over 100 laps, I was absolutely wiped out. But I feel that I made quite a bit of progress. I used muscles that I didn't even know I had in the process, and it physically hurt to walk the next day. Worth it.