Here's how bad Brexit could get for the car industry, dealers are pissed at Volvo, Detroit had some fun cars and much more for The Morning Shift of Monday, Jan. 21 2019.
We're on limited duty today as Martin Luther King Jr. Day is both a federal holiday and a company one, but we have plenty of good stuff for you anyway. We'll be back to full speed tomorrow.
1st Gear: Uhhh...
Many politicians in Great Britain promised that an exit from the European Union would be easy peasy lemon squeezy, but as we are learning now, it is likely going to be difficult difficult lemon difficult, to borrow a common phrase from across the pond.
As an American I'm near-clueless on the fine print details of Brexit, but what matters most at present is that a no-deal British exit from the European Union now seems increasingly likely. That means that when the departure takes effect on March 29, the country would have no customs, trade, citizenship or travel deals with the EU. Some Brexit hardliners see this as a positive, but other critics say it'll lead to chaos at the borders, increased prices and shortages of goods.
Here's what it means for the car industry, via Automotive News:
A departure without a deal means that all agreements the U.K. has with the EU are torn up, and the trading relationship reverts to basic, World Trade Organization rules. That means tariffs, border customs checks to ensure regulatory compliance and no transition period to ease in the changes. It would inevitably cause queues at ports and serious damage to the delicate supply chain painstakingly built up over the years to ship parts daily to and from continental Europe.

" 'No deal' would be catastrophic for the automotive industry," said Mike Hawes, head of the U.K.'s automotive lobby group, the SMMT. As with most lobbyists, their harshest words were usually saved for closed-door briefings. Not anymore.

Automakers are in advanced stages of planning to counter the disruption to parts supply after March 29 in a no-deal outcome. Honda is shutting down its U.K. plant for six days in April, while BMW is bringing forward its summer shutdown at its Mini plant. Aston Martin and Bentley have rerouted parts to avoid the key Dover access port, including in Aston's case using planes.
G/O Media may get a commission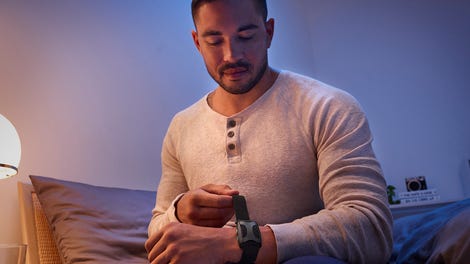 If that happens, I suppose the question would be how long it'd take to sort it all out. Weeks? Months?
2nd Gear: Dealers Mad About Care By Volvo
So far no one seems happy with Care By Volvo, the subscription plan where $600 a month covers the car's insurance, payments and maintenance. Last year the program was dogged by confusion, delayed deliveries and communication issues. Additionally unhappy were the car dealers, who felt they were being cut out here in violation of franchise laws.
The issues started in California and may spread to other states, reports Automotive News:
The California New Car Dealers Association, which represents 23 Volvo dealers, filed a petition Jan. 15 with California's New Motor Vehicle Board, arguing that the Care By Volvo subscription program violates state law meant to prohibit manufacturers from competing with their franchisees.

The association also claims Volvo illegally modified its franchise agreements with dealers by changing how the subscription vehicles are retailed. The group wants the Department of Motor Vehicles to investigate Volvo's subscription program and have it halted.

[...] "With California opening it up, now other states are going to jump on the bandwagon and it's going to make it that much more challenging" for Volvo to launch a revised version of the program, said Haiken, dealer principal of Prestige Auto Group in East Hanover, N.J. "I believe we need to be innovative and try new things, but I am 100 percent for the manufacturers following state laws, and they should be held accountable."
Care By Volvo's far from perfect so far, but it's also not shocking that car dealers—arguably the least evolved, least tech-savvy part of the entire car industry—would be unable to adapt to this.
3rd Gear: Not Right Now
Not shockingly, the arrest and imprisonment of Nissan-Renault boss Carlos Ghosn has put any talks of a formalized merger between the two allied carmakers on hold. This should come as a surprise to no one.
Via Reuters:
Nissan CEO Hirota Saikawa said on Monday that he had not heard directly about a reported French proposal to integrate the Japanese carmaker's management with Renault, adding that it was not the time to discuss revising the partners' capital ties.

The Nikkei newspaper reported on Sunday that a French government delegation had informed Tokyo that it would seek an integration of Renault SA and Nissan, most likely under the umbrella of a single holding company.

"Since I have not heard this directly, I cannot comment," Saikawa told reporters.

Asked about future capital ties, he said: "We are not at the stage for such discussions."

Japanese public broadcaster NHK quoted French Economy Minister Bruno Le Maire as telling journalists that an integration proposal was "not on the table now".
Prior to Ghosn's arrest we had heard talk of strong Japanese opposition to a merger between Nissan and Renault, a move favored on the French side of things. Some even speculated this was the pretext used to begin Ghosn's ouster. But now that Mitsubishi is alleging financial impropriety too, who can say?
4th Gear: Sporty Cars Aren't Dead Yet
We hear all the time about the SUV and crossover takeover of the auto industry, but Automotive News noticed something I did as well: All the big, sexy, notable debuts of the 2019 Detroit Auto Show were sports cars. Or at least, sporty cars.
The ones that caught most headlines were the new Toyota Supra, the Ford Mustang Shelby GT500 and the Subaru WRX STI S209. The Ford Explorer ST got a couple nods too, and Lexus is even doing a track edition of the RC F, which I'm not sure anyone asked for but sounds fun anyway.
Two ways to look at this, I suppose: That the Detroit show is diminished in importance for big debuts of cars that actually sell, or that people still want to drive fun and interesting cars—and those cars still set the tone for what these brands are supposed to be about.
I'll take any of those over our supposed joyless pod future, for sure.
5th Gear: What Is Detroit Supposed To Do In The Winter Now?
But the show's move to a far more pleasant June in 2020 has city officials scrambling to figure out how to draw tourists and drum up business in the winter months. The city will be without hundreds of thousands of visitors going downtown in January, while Michigan already has a pretty vibrant summer scene, reports The Detroit Free Press and emphasis mine at the end:
Belle Isle is packed with people on summer weekends. The RiverWalk fills up with strollers, bikers and joggers. T-shirted fans get out to Tigers games or to watch kids playing soccer. Everything from walking the dog to sitting out late on the front porch or back deck becomes more leisurely and pleasurable.

Not so in winter around here. On a recent brisk Sunday afternoon, I took a stroll on the RiverWalk, and I had it almost to myself. So different from summer days when big crowds all but clog the waterfront promenade.

What can we do to enliven our urban street life during winter? The skating rink at Campus Martius is one good thing that brings out people; so is the annual tree-lighting ceremony and the Winter Blast and those downtown holiday markets of the past couple of years. And, obviously, getting the Lions into the playoffs would help, too.

But it's clear from what we see in other cities — in Chicago's Loop, say, or New York's Broadway theater district — that weather doesn't stop the crowds where there is plenty to do. Indeed, we've all watched on TV as something like a million people stand for hours in New York's Times Square for the dubious thrill of watching a ball drop for a few seconds on New Year's Eve.
I'd add those people are all tourists and that every actual New Yorker I know couldn't be paid to freeze their diaper-clad ass off in Times Square all day to see a ball drop, but whatever! Money's money.
Anyway, what should Detroit do in the winter now? I'm sure they'd welcome any suggestions.
Reverse: Toyota Rises
Neutral: What Detroit Auto Show Debut Mattered Most?
The Supra got the most headlines but it certainly won't be a volume-seller. I'd say the Ford Explorer was the big winner at this show.