It's hard to say something original about one of the best and most loved hot hatchbacks on the market, especially one that's been on the market a few years now. Instead, I'll just answer your questions about the 2016 Volkswagen GTI.
I just wrapped a few recent days of driving this red GTI. Normally we test our cars for a full week, but I spent part of that time at the New York mothership because reasons.
Still, I managed some quality GTI time, and I was impressed, but probably not smitten.
The one I drove was a very practical, reasonably priced, every-person sort of GTI: it was an S model with tartan cloth seats, four doors, a DSG transmission, and a sticker price of $27,515. It is hard to beat this car if you are seeking a balance between practicality and performance.
G/O Media may get a commission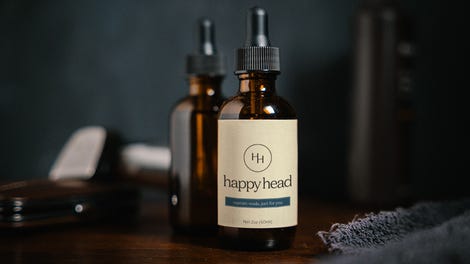 For 2016 the GTI gets a few tweaks, namely in terms of equipment and options like Android Auto and Apple CarPlay and a standard backup camera. That's about it. It didn't need much.
Things I liked:
At 210 horsepower and 258 lb-ft of torque, the current GTI is a genuinely quick machine. Zero to 60 mph is said to be about 5.8 seconds; I don't know about that, but what I can tell you is it has effortless highway passing power. Boasting a nice flat torque curve, the 2.0-liter turbo four can easily outrun most practical and family cars, not to mention quite a few dedicated performance cars.

It looks nice. It's understated but classy, something a grown up enthusiast can drive without looking like a fucking jackass. (Believe it or not, there will come a time in your life when a WRX STI stops being socially acceptable, if you care about that sort of thing.)
Volkswagen has refined the six-speed DSG to where it's nearly flawless. I kept it in sport automatic mode most of the time and played with the paddles on the highway and back roads. It's what every gearbox with an automatic mode wishes it could be. A manual can be had as well, and that's great.

It's got a big 'ol hatch and roomy rear seats. That's nice. As we said at launch, if you can only have one car, this makes a great contender.

It started every time I asked it to, unlike, say, that E30 I just bought off Craigslist.
Some things I didn't like as much:
Our normal daily driver is a 2015 Mini Cooper S. I won't do a "comparison test" because I'm not an unbiased source, and because comparison tests are often silly and arbitrary, but I like the Mini better. It's not as outright fast but it handles better and is vastly more quirky and interesting. I prefer the smaller size as well. This will definitely come down to personal tastes if you're shopping for both.

Speaking of size, the MK7 Golf is quite a big car compared to its predecessors, and it drives that way too. Technically the Golf is a compact car, but it doesn't feel that way anymore. Oh well, everything gets bigger, and the same could certainly be said of my Mini Cooper.
The GTI's Soundaktor produces some strange effects. The car is mostly whisper quiet in moderate around-town driving, but press on the accelerator and the "engine noise" gets LOUD. Like, surprisingly, jarringly loud. The dichotomy there takes some getting used to.

This won't fit everyone's budget, but if I had the money and was willing to spend it, having driven both now I'm finally ready to say I'd splurge for the Golf R over the GTI. It's more fun, more powerful, has all-wheel drive and feels a little more special and exclusive.
It's a good car, deserving of all the praise it gets. If you have questions, send them my way in the comments.