I'm told today there's a big race (?) of some sort today, but it doesn't involve anyone driving anything, somehow. I'm also told a non-spherical "ball" is involved, which makes no sense either. I checked it out, and it seems to be true, this "Superb Bowl." Let's try to jam some cars into this mess.
I'm not a football guy. I'll just make that clear up front. But I respect those who are, and since today is such a Big Footballing Day, I thought this might be a fun thought-experiment for those of you - and I know there are many – into both cars and football.
The premise is really simple: what car would you want to see playing a given position on a football team, if, you know, cars were sentient beings that did things like play football and pray to Car Jesus and get endorsement deals for oil and air cleaners and stuff.
This was my take:
I consulted with our pals at Deadspin for some input on what positions have what qualities, too, just to be sure I got things mostly right.
G/O Media may get a commission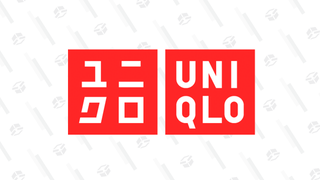 Year-round basics
Uniqlo Summer Sale
Here's why I chose what car for what position:
Offense
Quarterback: Rally-spec Porsche 911
You need someone just all-around capable for a QB, so a rally-equipped 911 seemed to be the right mix: fast, agile, rugged, without the bulk of most of the other players.
Fullback: Ford F-150
I just wanted something bulky and consistent here.
Halfback: Local Motors Rally Fighter
This position needs something fast and strong, I'm told. It's hard to beat a Rally Fighter for those two things.
Center: Mercedes-Benz G-Wagen
This would be something a bit smaller than the guards, maybe a little quicker, too.
Wide Receiver: Jaguar E-Type
The Deadspin guys suggested something fast here "but also a little fragile." I'm happy to find any reason to include and E-Type, even if it gets the part because of Lucas electrics.
Tight End: Soviet-era ZIL limousine
This may seem a weird choice, but it's because the Deadspin crew called this position ideal for something "big, clunky, and flawed." They also said it needed to be fast, but it could take a bit longer to get there. I think a ZIL fits all these criteria well.
Guard: Hummer H1
Bulky brute. That's it.
Tackle: Ford Raptor
I figured here something tough but a little faster would probably be handy, as well as some good obstacle-plowing skills. A Raptor I think would work well.
Defense
Tackle: Lamborghini LM002
Fast, brutish, imposing, packs a punch — Lambo's first SUV I think is a good fit here.
Defensive End: Jeep Grand Cherokee SRT
I thought fast and agile, with a bit of bulk, would serve well here. The Jeep seems a safe bet.
Middle Linebacker: Mahindra Thar
I know this may be a controversial choice, but this is like the Wrangler's tougher brother. Not really fast, but I've seen these things exhibit an amazing ability to get through some really horrific terrain and past some serious obstacles. I think that's important here – the Thar could get through (or over) the scrum of massive SUVs to get where the action is.
Outside Linebacker: Dartz Prombon Black Shark
Aside from the size, bulk and power, the Dartz just feels like it should be some sort of crazy, overpaid football player. This is the one that would be the most likely to need bailing out before a game.
Cornerback: Lancia Delta Integrale
This position needs some real speed, but I don't think it can be too fragile. So a Delta Integrale, designed for tough rallies, should have that combination of speed, agility, and endurance.
Safety: Pontiac GTO
The way Deadspin described these to me, it sounded just like a muscle car. Fast, but only really in straight lines. GTO is perfect.
Special Teams
Kicker: I think a Morgan 3-wheeler makes a lot of sense here. Kickers are like 2/7ths the size of most of the other players, and they really only have one important leg, so a 3-wheeler sort of makes sense.
Long Snapper: I'm almost positive this is a fish.
I know, of course, that plenty of you will have different ideas, which is why I'm providing a blank chart, right here, for you to make your own, better version! Remember, I'm sort of a football idiot, so I'm eager to see what you come up with. Here it is, if you want to go visual:

I'm curious to see what everyone's ideas are here. Enjoy your nachos and beer and non-spherical ball games, everyone!
---
Contact the author at jason@jalopnik.com.