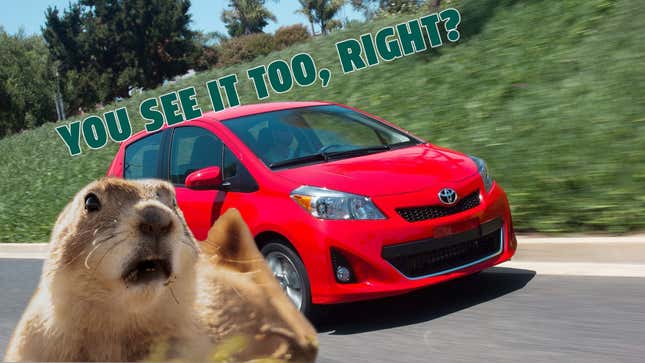 There was a time in automotive history were cars were styled to look like cool, athletic animals. The Corvette Stingray looked like a mean-ass fish. The original Ford Mustang had big horse hips (or something). Now though, it seems like most cars – EVs especially – just end up looking like lozenges. I get why they do it (aerodynamic efficiency), but it's lame. Where have the rad animal cars gone?
We Can't Stop Disagreeing About the Chevy SSR
So, for today's Question of the Day, I want to know what cars you think look like animals and what those animals are. For example, I have always thought the Chrysler Crossfire looked an awful lot like a shitting dog.
Now it's your turn, feral commentariat. Tell me all about how the second-generation Toyota Yaris looks like a surprised prairie dog, as another example, or how the Lincoln MKT looks like God's rejected first draft of a baleen whale.