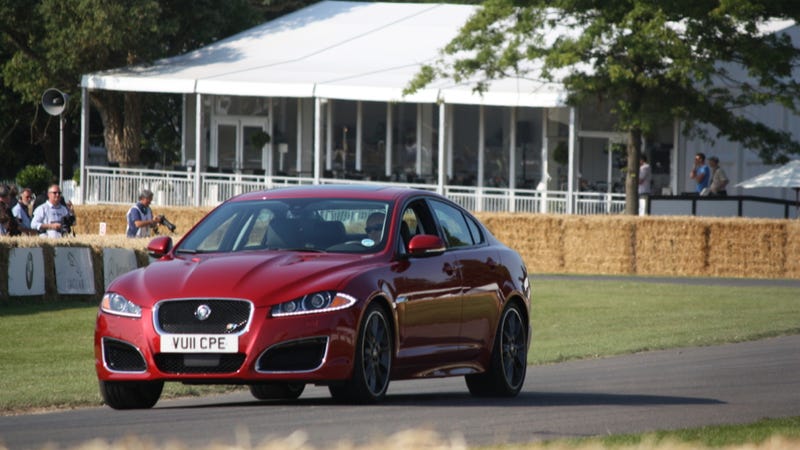 The 24 Hours of Le Mans is as much a test of the drivers as it is of the cars. Sure, the drivers actually race in shifts, but if you had to go a full 24-hour stretch, which car would you use?
It's easy to say "I'd like to drive a Formula One car for a full day because that's really fun right and I can drive it everywhere and it'll be grand and I'll cover that in no time because it's so fast and money's no object and I am a genius," but really going the distance is never that easy. It not only needs to be fun, it also needs to be comfortable and reliable.
I'd go with the Jaguar XFR, as it's got more than 500 horsepowers to keep anybody awake, but those big comfy Jag seats and the soft suspension setup should make sure you're not sore for the next few months after. And it's got plenty of cupholders for all the coffee you can take. Plus, it seems like Jaguar's improved upon its notoriously iffy reliability, so it shouldn't crap out on you after hour three.
If you had to sit and drive a car for 24 hours though, with nothing but the occasional bathroom break, what car would you choose for the adventure? Let us know in the comments!
Photo credit: Josh Dobson