Things got a tad heated — both physically and verbally — between NASCAR Xfinity Series drivers Brian Scott and Darrell Wallace Jr. on Saturday night, as the two didn't exactly agree on how a late restart went down in the race at Kentucky Speedway. Somehow a "C-word" was involved, but as of yet, we still have no idea what.
Scott approached Wallace's No. 6 car on pit road after the race, leaning into the window to talk it ou...throw down WWE style before some words were exchanged between the two. Apparently the few F-bombs dropped in the confrontation weren't the only colorful language used that night, as Scott later tweeted:
The "c-word"? What c-word could he possibly be referencing here?
Crumb bum?
Catawampus?
Calvin Coolidge?
Coolidge was a bit of a mute, however, so that last one seems unlikely.
We at Jalopnik are trying to figure that mystery out at this very moment. This is a Very Pressing Issue, taking up all of our resources. In times like these, we must break the proverbial glass and call on the big guns. To help us identify said mysterious word, we're calling in the help of the master himself:
And now that we've sparked your creative juices, we want to know what your ideas for the c-word that Scott claims Wallace used could be? Help us out.
This is a deep, deep conundrum.
---
Contact the author at alanis.king@jalopnik.com.

G/O Media may get a commission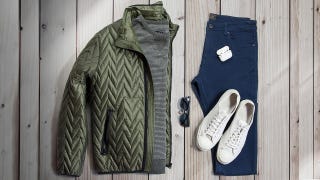 60% off
Jachs NY Fall Sale 60% Off