The news of Brock Yates' passing this week hit me hard. Many lost a family member, a friend, and even a partner in crime. I lost a hero.

If his name ringing throughout the automotive press has been new to you, consider the invitation to the annals of his writing the distinct privilege the rest of us already have. Yates was the lynchpin, the gunpowder, and the flaming kamikaze libertarian who led the pack of car enthusiasts toward a promised land of driving freedom.
(Editor's note: In 2013, Ed Bolian became the fastest man to ever drive across the United States with a still-standing record time of 28 hours and 50 minutes. This record, and the records before it, would not have been possible if Brock Yates hadn't made it so legendary. Here's Ed on Brock's legacy. —PG)
As the age of autonomy, electrification, and endless nannies continues to dawn, there is no doubt that Yates finds himself now in what he would probably consider to be a much better place. He led by scofflaw example in demonstrating what capable drivers in capable cars were capable of. He was insightful, entertaining, and most of all, inspiring. To my grandchildren, the notion of traveling by car across the country by car in less than 30 hours will likely garnish the same level of respect as preparing a complicated smoothie. Fortunately for now, it is much more than that.
Today's conversations at car gatherings have become the new fishing stories. Tales abound of high speed, epic drives, and "knowing" a car. Yates offered the same narrative, but he commanded both your attention and your respect.
G/O Media may get a commission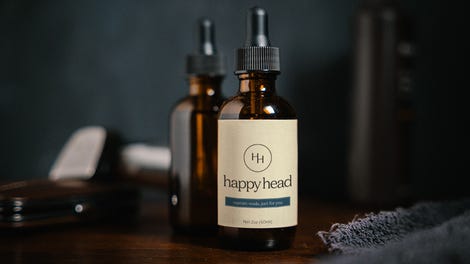 Whether he was campaigning for a higher classification of driver, recounting the antics of the latest Cannonball Baker, or evaluating the latest automotive technology; there was an enviable absence of the normal gaps between think, want, and do.
As a high school senior in 2004, I called the Car & Driver office and asked to speak with Brock Yates. Astonishingly the receptionist gave me his home phone number.
He answered the phone on the third of fourth ring, and with a tone both indignant and amused, he indulged me. I asked questions surrounding an early interest in a career in automotive journalism for a paper I was writing but the topic quickly turned to Cannonball. One of his 15 books, Cannonball: The History of the World's Greatest Outlaw Road Race, was released in 2001 and posited that the times achieved in 1979 were as fast as they possibly could be. (He didn't count the 80-83 US Express runs).
As gearheads, we fawn over useless cars to take on unnecessary drives. It is, perhaps, the greatest irony of automotive fandom. We lust after generally unusable power in cars with utility compromised for high performance, all to drive on crowded roads full of inattentive drivers.
The Yates mythology, both personal and surrounding Cannonball, was the complete opposite of that. It was the salvation of the sporting GT car and a sideways rationale for the dream driving scenario. It motivated me to buy a car I couldn't afford at the time, destroy it by turning into a mission control of electronics and fuel tanks, and then go do something outrageous in it.
I told him of my interest in the drive and with what must have been an insufferable adolescent hubris, I told him that one day, I would complete it faster than they had. He signed off with a politeness I certainly didn't deserve, "Good luck kid."
This was before Alex Roy and Dave Maher did the drive in 2006, before Richard Rawlings and Dennis Collins in 2007. I had no idea if what I had committed myself to was even possible. In 2013 I learned it was. In a serendipitous drive devoid of bad weather, construction, traffic, police stops, car calamity, or misdirection, not only did we beat "the wall" of 30 hours as he called it, I arrived at the Portofino just 28 hours 50 minutes after leaving the Red Ball with Dave Black and Dan Huang the day before.
Upon reflection on the nine-year path that led me from that phone call to the cathartic tears that ran down my face as I looked out into the Pacific, I have found that the treasure of the drive was not the journey to Los Angeles but the journey to New York. Through the legend that Yates will always continue to be, I found an idea that let me push myself harder, longer, and faster than even I had conceived possible. I saw past the costs, the sacrifices, and the risks to a finish line that he had charted. That idea, that voice, that Yates, it can never die.
By 2013 Yates was past comprehending a friendly "I told you so," or even accepting the gratitude that I have for what a hero he has been to me. I have stayed in touch with Brock Jr. and applaud his torch-bearing through One Lap and doing his part to maintain this beautiful legacy. Like millions of other readers and drivers; my life was touched beyond the pages and the movies. My life was changed.

Paying that respect remained important to me, so last year I got in the CL55 and took a short 1,100 mile drive up to where Yates was staying in upstate New York. I told him about what he meant to me, what we had done, and how thankful I was to have found the ideas he created. I prayed with and for this great man and spent time watching a Buffalo Bills game. He was engaged at the time and seemed pleased.
Find your Cannonball. Find a goal, an idea, or a challenge that will carry you through your darkest and most hopeless times and offer the rarified taste of victory past what we are told is possible. Find a finish line that checks the boxes of your interests, your skills, and your identity. Thank those who help along the way and thumb your nose at any naysayers. Don't take no for an answer.
Cherish the obstacles as you find your destination and use the example of my favorite outlaw and Sunday Driver—enjoy every last mile.
Please consider donating in his honor to the Brock Yates Tribute Fund at The Alzheimer's Association.
Ed Bolian is an automotive enthusiast and entrepreneur from Atlanta. In 2013 he set the NY to LA "Cannonball Run" record of 28 hours 50 minutes. Ed is the founder of vehicle history reporting platform, VINwiki, and has worked in various aspects of the exotic car industry.