If there's any one racing vehicle with a power-to-weight ratio that would make Colin Chapman fanboys weep, it's a motorcycle. Patrick George and I will be will be here at Circuit of the Americas all weekend, watching motorcyclists battle it out at face-melting speeds.
MotoGP is essentially the two-wheeled version of Formula One. The top riders in the world meet every other week or so to determine who the best rider in the world is over the course of a season. The speed and acceleration these bikes are capable of is hard to wrap your head around if you spend most of your time thinking about four-wheeled racers, as is the total lack of a roll cage and the fact that those hard armor-pucks on their knees get quite a lot of use.
What should you pay attention to? Yamaha, Ducati and Honda are three of the big teams you'll hear a lot about.
Repsol Honda rider Marc Marquez has been ridiculously, insanely dominant for the past couple years. His teammate Dani Pedrosa, however, will be sitting this race and the next race in Argentina out to recover from arm pump surgery. Replacing him this weekend is Japanese rider Hiroshi Aoyama. Retired rider Casey Stoner had offered to stand in for Pedrosa, but ultimately didn't get the gig. According to Fox Sports Asia, Aoyama is a test rider for Honda and was picked for his knowledge of the Austin and Argentina circuits.
G/O Media may get a commission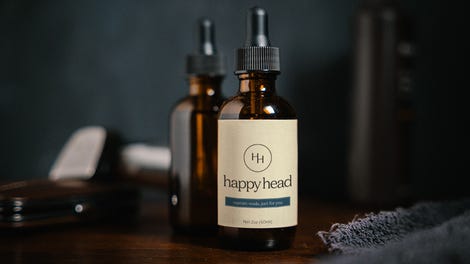 As a stand-in, Aoyama won't be quite as much help to Marquez as Pedrosa usually is. Could this be the big break the other riders are looking for?
Movistar Yamaha rider Valentino Rossi (seven-time MotoGP world champion and wearer of the best helmet design of all time) has been in MotoGP for as long as I can remember, and he's recently reemerged as a contender. Rossi won the Qatar season opener and has been fairly quick in practice here as well.
Ducati improved a lot over the offseason as well. MotoGP allowed the teams who were falling behind Honda more fuel and softer tires in order to catch up. More fuel allows them to build engines that use more fuel and have more power. Softer tires allow them to corner faster. Ducati improved so much that they recently lost that fuel allowance, and rider Andrea Dovizioso has been near the top of the times for both Free Practice sessions so far. He and teammate Andrea Iannone claimed second and third at Qatar, respectively.
Movistar Yamaha rider Jorge Lorenzo was fourth at Qatar, and Marc Marquez was all the way down in fifth.
MotoGP only runs twice in America this year: once at Circuit of the Americas and once at Indianapolis Motor Speedway. This is the first of the two rounds in the United States and comes with the inaugural round of something special: MotoAmerica.
In addition to the usual Moto2 and Moto3 support series that follow MotoGP around the world, we have MotoAmerica's inaugural run here at COTA. MotoAmerica was formed in response to the American Motorcyclist Association's race series' fall from prominence. The once-major AMA series had lost its TV presence and many felt that America needed a solid national series to develop talent here.
The United States has fifteen world championships in MotoGP and nine in World Superbikes, but the last American rider to win MotoGP's world championship was Nicky Hayden in 2006. Clearly, there was a need for a series that could develop American talent to that level again, and that's where MotoAmerica hopes to step in.
I'm a big fan of paying attention to support series anyway, but that's clearly the one to watch this weekend.
Patrick and I will be wandering around as usual, looking for trouble to get into and possibly places to sit a purple bunny. It's supposed to be wet and gross all weekend, but that should at least make for some excellent racing. As always, come say hi if you're here as well!
Photo credit: AP Images (top shot)
---
Contact the author at stef.schrader@jalopnik.com.